**These posts often contain affiliate links. Please see our disclosure policy for details.**
You know those days when your head feels like it's spinning and it sounds like bees are buzzing around your ears?
And it's not because your window is open and there are dozens of hornets outside, trying to come into your office. [Although that's happening to me right now, as I type this.]
That's what my brain is like lately.
If you could see what the inside of my mind looks like right now, it's probably be a big, colorful mess. With a tangled web of thoughts going in all directions.
Because that's what it feels like on the outside.
Here are my thoughts today:
1. Summer is here!
The fact that we're a mere four days away from JUNE makes my jaw fall to the floor. HOW did it get to be almost half way through 2015 already?!
The weather is 87 degree today in Minnesota.
It's humid and hot and I am so happy, I could dance. 
My feet are ready for sock-free days, and my skin needs a little dose of Vitamin D.
Bring it on!
2. Photography Courses and To-Do Lists:
The main reason for my swirling brain is that I'm working on probably the biggest project of my life right now.
Aside from starting my business, I don't think I've taken on a bigger [or scarier] task ever.
I've put the finishing touches on a beginner photography e-book that will be available soon. This e-book has been years in the making; and includes everything I taught in my Love Your Camera workshops, and more.
That's not all though – I'm also working on a full beginner photography e-course that will be available soon online as well.
This is a multi-module course with dozens of videos to compliment the written e-book. It will far surpass what I taught in my workshops.
So, my days have been filled with content creation, and I'm getting tired of hearing my own voice and watching myself teach. 🙂 I'm on the home stretch with the content creation though, so it's getting closer to launch time!
If you are interested in the e-book or the course, and want to know when they go live, make sure you're on my email list because they're going to be the first to know. I will be offering specials and bonuses only available to my email list members. You can sign up for the list, and receive a free photography video and information while you wait at here.
3. I'm An Introvert and I'm Not Apologizing For It
I have written posts about being an introvert before, so that's not a new topic on this blog. But recently, I've seen the topic of being an introvert come up multiple places, and I see people acknowledge embarrassment and shame for being introverted, and they apologize for being the way they are.
I want to reach through my computer and smack them.
I want to tell them "STOP APOLOGIZING FOR WHO YOU ARE!!!!!!!"
This gets me a little riled up, can you tell? 🙂
But seriously. I am fully aware that life requires the ability to set aside shyness or aversion to small talk or phone calls in certain circumstances. Being an adult sometimes requires it, as does being a business owner. I get that.
BUT.
Not everyone is made to excel at those types of communication and those encounters. And that's OK. That's GOOD even.
In a country that widely praises extroverts, it's not really the fault of introverts for feeling like they are lacking or less than their counterparts.
But that's just simply not true.
I so desperately want people to stop being ashamed of the way they are and start celebrating their strengths. Stop trying to be an extrovert if you're not and celebrate the strengths of being an introvert!
Especially if you're in business for yourself. Yes, you will be required to do things that stretch you. And these might be things that come easy to an introvert.
But you are in business for yourself so that means you can create your ideal business and you can run it the way you choose!
You're the boss! 
Play up your strengths. Minimize your weaknesses. If you do this, you will thrive, and you won't need to feel ashamed of who you are in the process.
*I will probably write more about this in the future as I feel there is still a lot unsaid. But for now, I'll step off my soapbox…*
4. Mindfulness
A month or two ago, I was watching Oprah's Super Soul Sunday and she had Jon Kabat-Zinn on as her guest.
You might have heard of him before, but I never had. This was the first time I'd been exposed to him and his teachings.
The whole episode was about Jon's decades of teaching the practice of mindfulness, as well as touching on the Mindfulness Based Stress Reduction training and centers he has created around the world.
I immediately looked up his books at my library and a couple weeks later, I started reading them.
I've been trying to live a life of more intention and purpose for the past year. I've been a person who looks to the future, to the next thing, my whole life, and I wanted desperately to learn how to be more present in my life.
I wanted life to stop passing me by as I waited for the next thing.
Enter: Jon Kabat-Zinn and his mindfulness teachings.
Mindfulness is not new; it's one of the foundations of Buddhism. But it's not a religious teaching at all. [I'm a steadfast Catholic, so it's not contradictory to any Christian teachings in any way.]
It's simply about being aware of the present moment; experiencing the present, moment to moment, from a place of awareness.
I've finished one of Jon's books: Wherever You Go, There You Are and I absolutely loved it. It was exactly what I has been looking for in terms of something to tell me "how" to be more present.
There are really no secrets, but for some reason, my analytical and overactive brain just didn't really get what mindfulness or being present was all about.
I'm currently reading Mindfulness for Beginners, which has a lot of the same information as the other book, just in a different format.
I plan to write more about mindfulness in the future, but if you're interested at all, I highly recommend Wherever You Go, There You Are.
My mind has been working overtime trying to sort through all the different steps I have left to do for the photography course, as well as keep up with my photography work.
This is a busy season of life for me. For all of us, really – don't you agree?
But with the help of the awareness of what mindfulness is and how to practice it, I am feeling centered in a way I haven't ever before.
Not necessarily calm, and certainly not centered all the time, but I can feel a difference already. I can tell that my awareness has changed and that in itself has a major impact.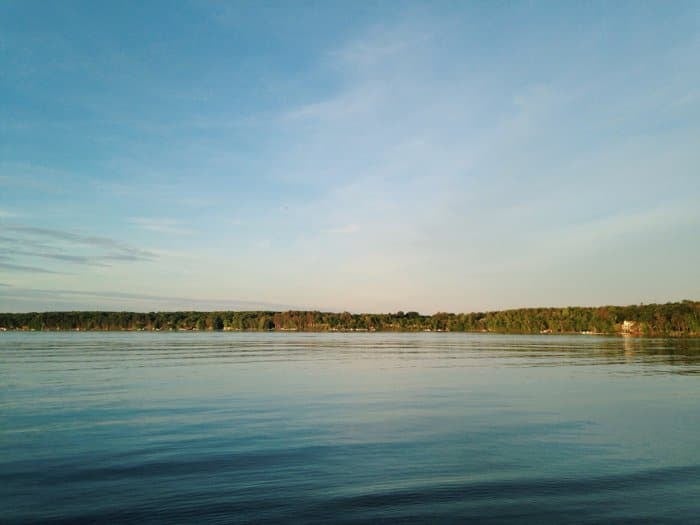 – – –
Whew!!
I feel better after dumping out all of those thoughts swimming around in my brain.
Here's to taking things one little baby step at a time!
Now I want to know – Are you feeling stressed or relaxed as summer approaches? What is occupying your mind right now?
xoxo,
Laura