**These posts often contain affiliate links. Please see our disclosure policy for details.**
Today, I have another short video to share with you!
This time, the topic is about how to stop comparing yourself to others.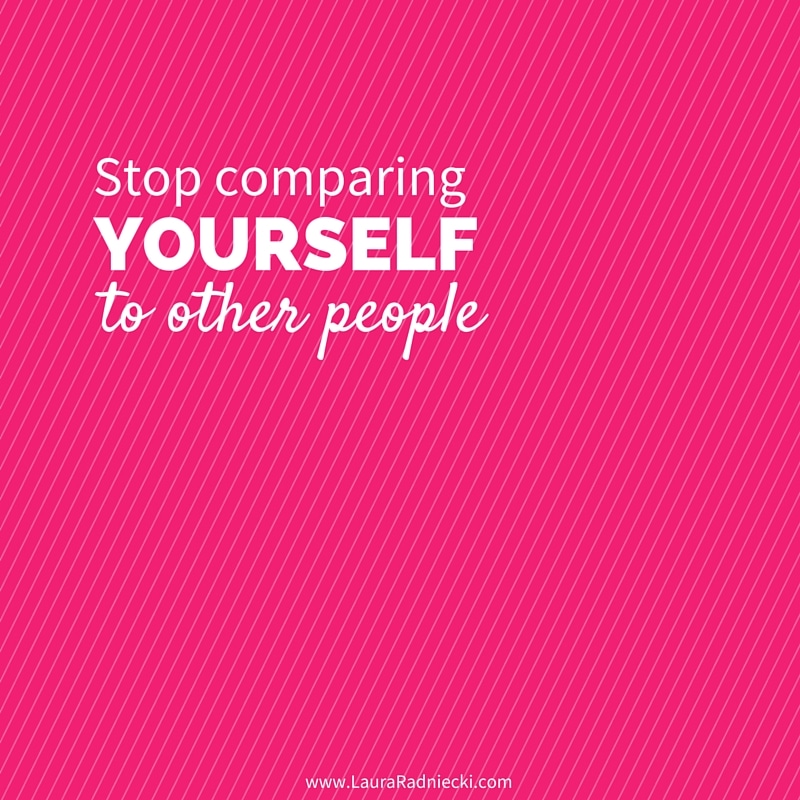 This applies to both business and life in general, and I talk about 2 helpful tips that you and I can use when we find ourselves falling into the comparison trap of looking at our lives relative to someone else's.
This video is as much for me as it is for you, so I hope you find it honest, helpful and useful. I know this will be a continual struggle; one that requires me to continue reminding myself of these two tips over and over again.
It's important for us not to beat ourselves up for the comparisons either. It's natural to feel them, but we just want to stop the cycle early on so we don't end up in a pit of despair before too long. That pit is hard to climb out of!
If you enjoy this video and think you know someone who would benefit from hearing the message, please pass it on to them! You can also subscribe to the Laura Radniecki Youtube channel to be notified of future videos about Business + Life Inspiration.
—
Happy Easter weekend to all of you, and I'll see you back here next week!
xo, Laura
P.S. Did you like Remy's cameo in the video? There is a special video dedicated solely to Remy coming early next week! Stay tuned!