**These posts often contain affiliate links. Please see our disclosure policy for details.**
Happy Friday!
This week, I'm thankful for:
1. RV Dealerships.
Someday, Matt and I are going to call an RV home.
Earlier this week, my mom and I went to Little Falls and toured some of the RVs at Hilmerson RV. My parents are in the market for an RV in the next few years, so we were both scoping out the options, figuring out what we liked and didn't like. We looked at the different types of RVs and weighed the pros and cons of each.
I'm grateful for RV dealerships because it not only helps me visualize what our future RV might look like, but it allows us to do comparison shopping, all in one convenient place.
Walking through the RV dealership is like a live vision board.
2. Reading in the shade, on a lawn chair, in my driveway.
This is my new favorite past time. Several times this week I opened our garage door, brought my reclining lawn chair out into the driveway, and spent some time reading in the shade.
The weather has been perfect, and Remy gets to explore the yard and play with all the acorns, rocks and sticks she can find. My heart is happy with this discovery.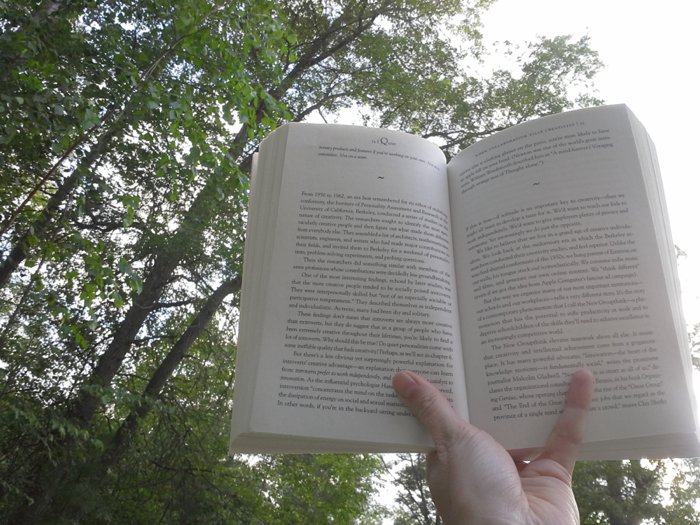 3. Vow renewals.
This week, I photographed a couple celebrating their 50th wedding anniversary. In honor of 50 years of marriage, they decided to renew their vows as well. After photographing their extended family with a series of family portraits, they continued on with an intimate vow renewal ceremony as their children and grandchildren looked on.
I had only met these amazing people less than an hour before, but I choked back tears and gulped down deep breaths as I watched them tearfully share heartfelt words with each other about their years spent together and their promises for the years to come.
What an honor it was for me to witness and photograph that private, emotional exchange.
I find it very inspiring to see two people who love each other as much, if not more than on their wedding day, 50 years into their marriage. To see the family that they built gathered around them, sharing in the celebration… it was powerful.
– – –
How has your summer been?
I hope you've been able to get outside and make some memories.
Have a great weekend!
xo,
Laura