**These posts often contain affiliate links. Please see our disclosure policy for details.**
One year ago today, Matt and I organized all of the pet supplies we had recently bought in anticipation of bringing our new puppy home. We set out the food and water bowls, and made a comfy bed for her out of a nest of blankets.
Then, we climbed in the car and headed to Bertha, MN to pick up our 9 week old girl toy poodle puppy.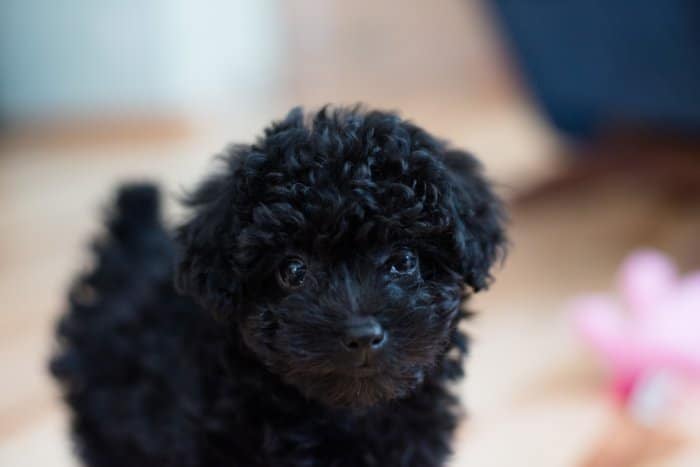 We wrestled with her name for a few days before deciding that my mom's suggestion of Remy fit her feisty personality perfectly.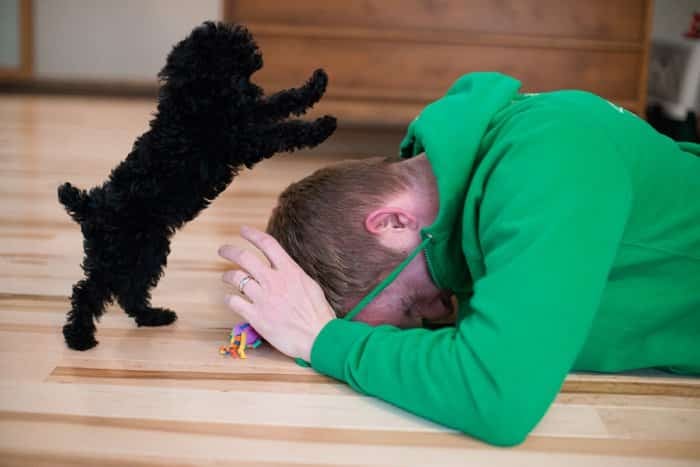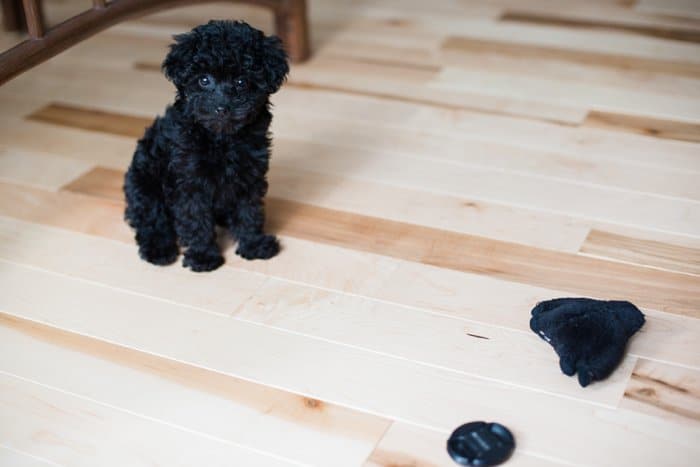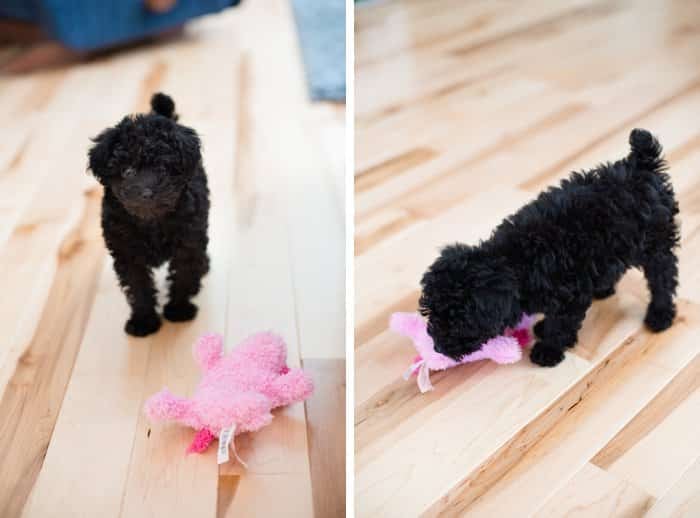 Those first few weeks were a whirlwind of potty breaks every hour, puppy-crying the entire time I took a shower, a few temper tantrums on my part as I adjusted to caring for something 24/7, and falling head over heels for a little 2 pound fur ball.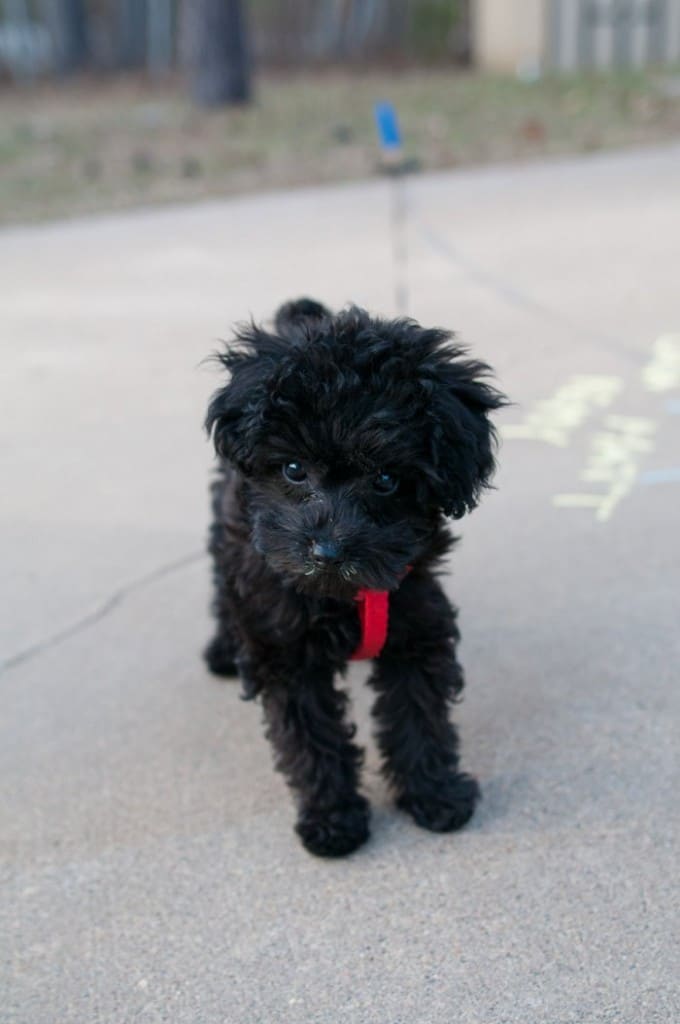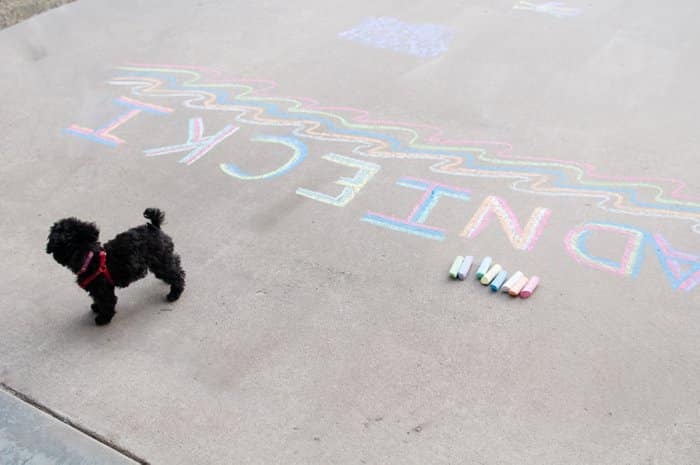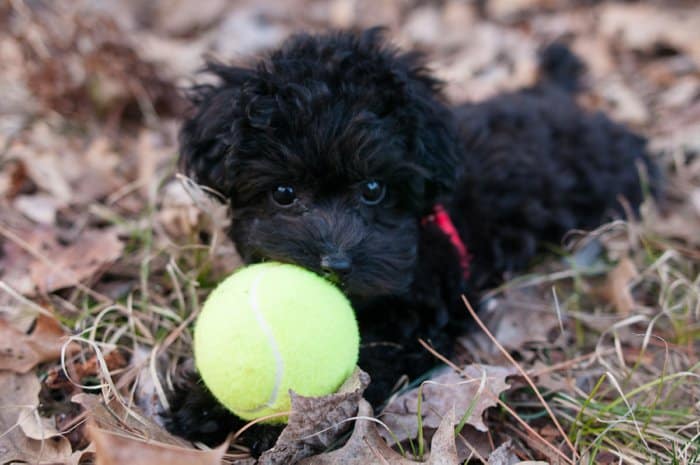 I always had a cat growing up and always thought I didn't really like dogs much. Remy changed that with one cute look.
We've had so much fun watching our little Remy girl grow up. She's now a whopping 5 pounds and full grown.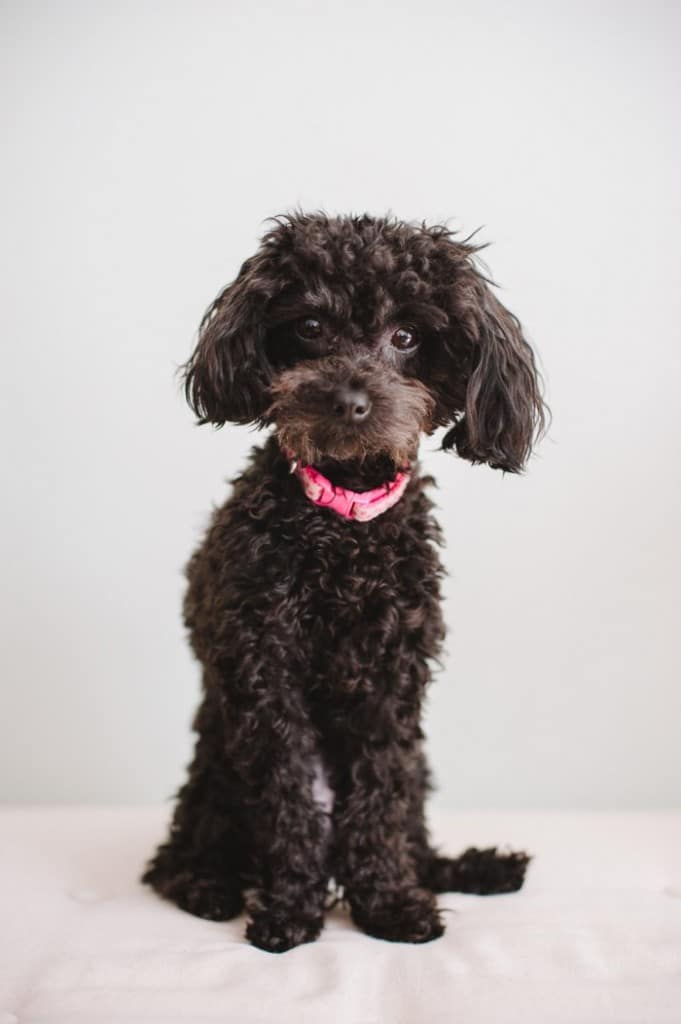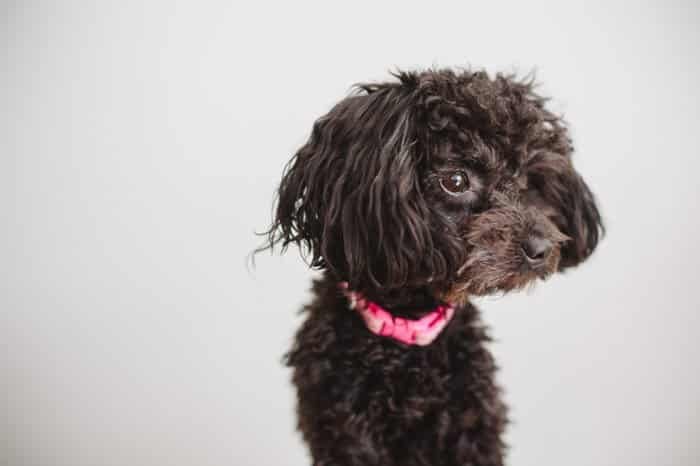 Her black fur has the first hints of gray in it [her parents were white and apricot colored], and requires frequent grooming or it turns into dreadlocks.
It's wholeheartedly true that she doesn't shed a bit, and aside from some initial allergy issues as Matt adjusted to Remy, he hasn't been bothered by her since.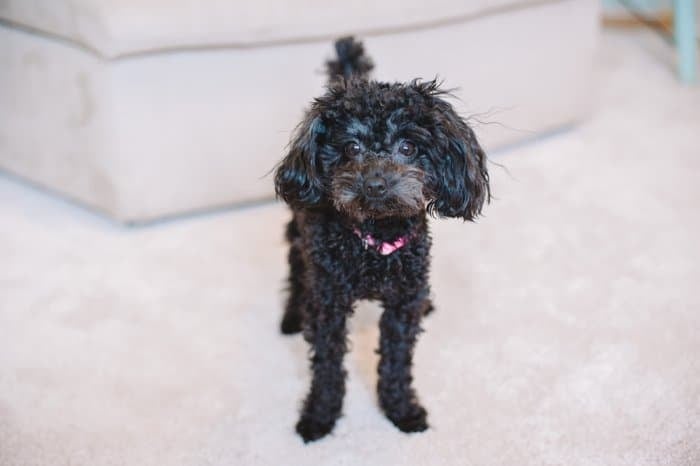 Remy slept in her crate for the first 6 months that she lived with us. But last fall, we decided to let her sleep with us and it's been one of our favorite things since. She's a snuggle bug and loves to be touching when she sleeps. She's also a surprisingly good heater for being so tiny!
Her favorite toy is her gorilla that we got from the breeder, but it was so well loved that we had to retire it last week. It's now in Remy's Special Box of Mementos.
She is also obsessed with socks, the blanket her grandpa sewed for her 1st birthday in January, a ball she got from her other grandpa, and a toy I sewed for her from fabric scraps and stuffing.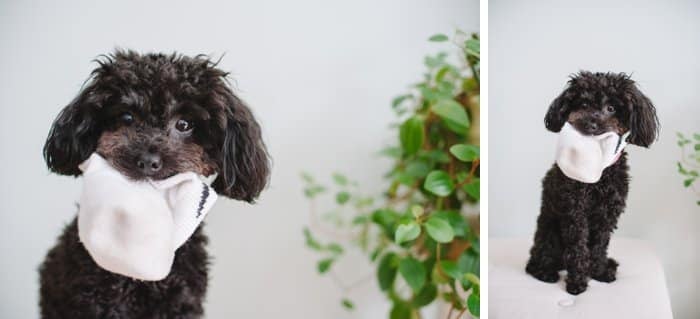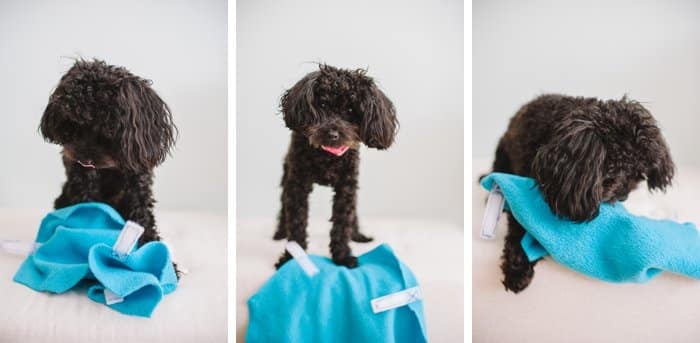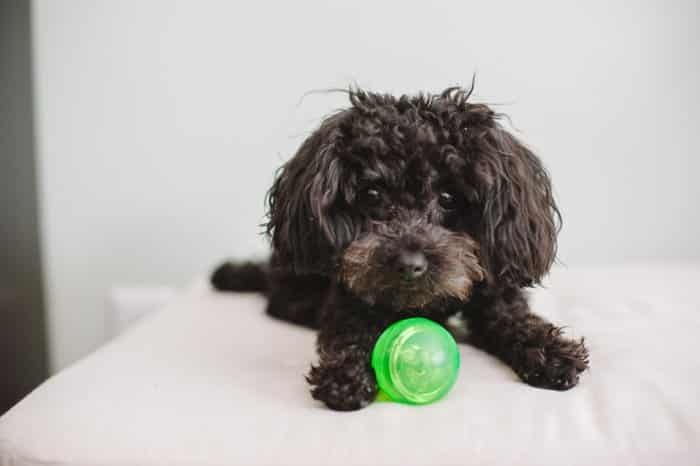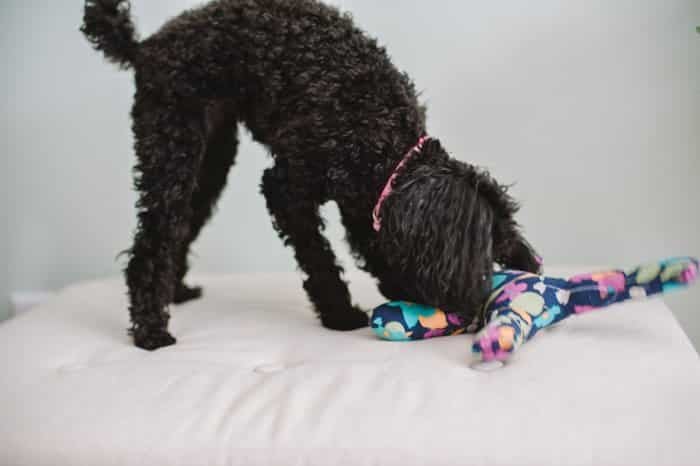 She loves to chew on bones and roll around on the carpet, getting so full of static that her ear hair sticks straight up.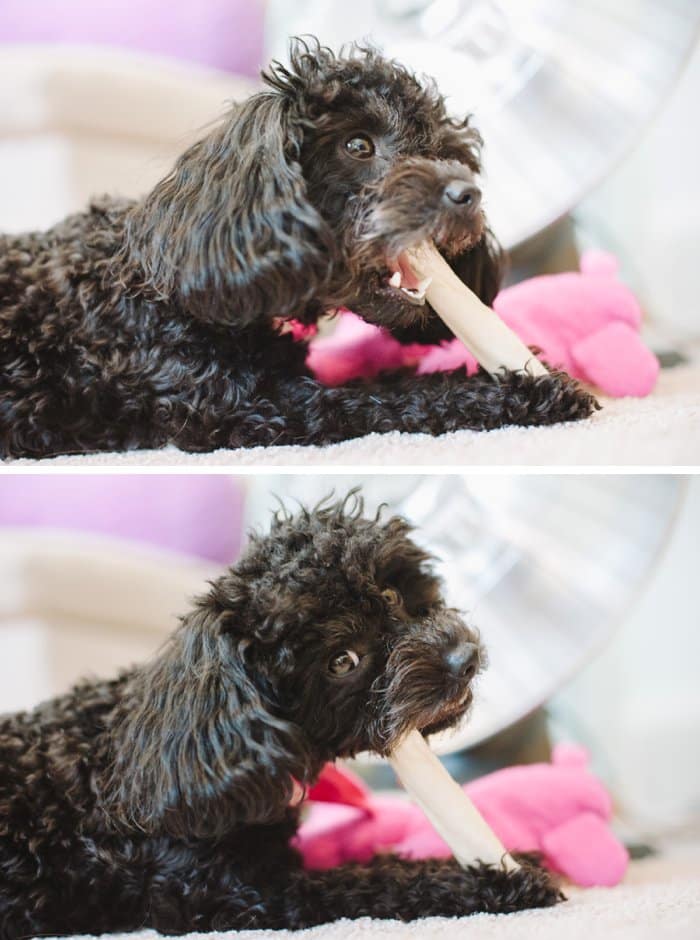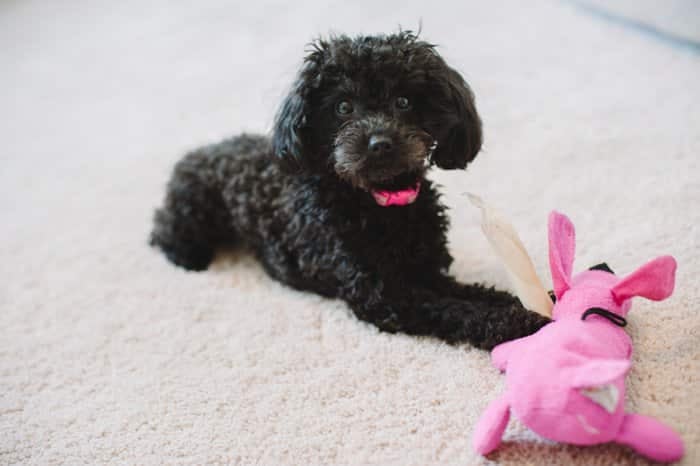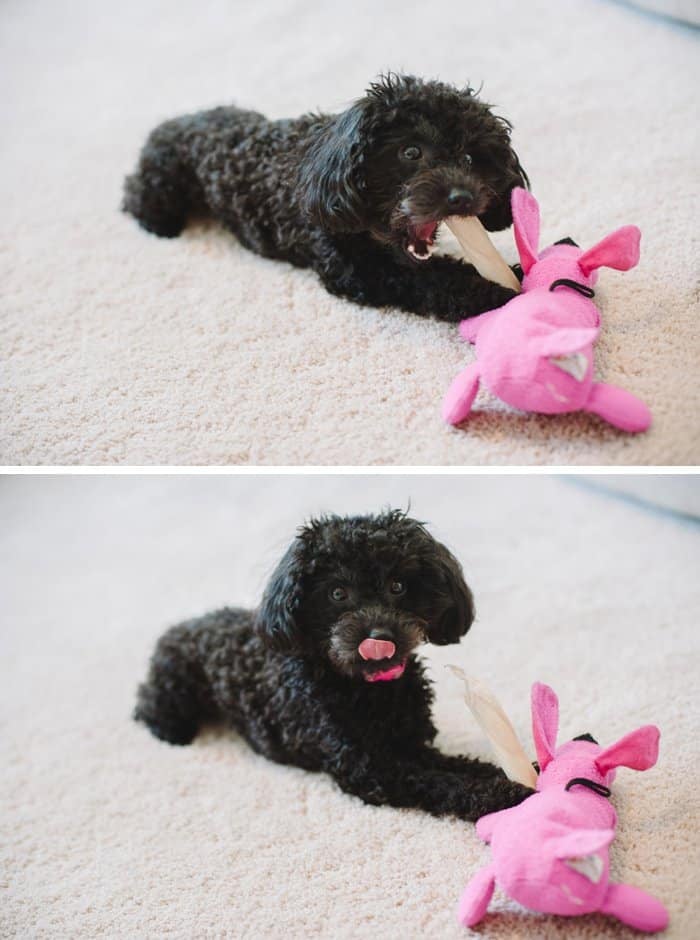 Her floppy ears also fall back a lot, leaving her with a silly, wild appearance.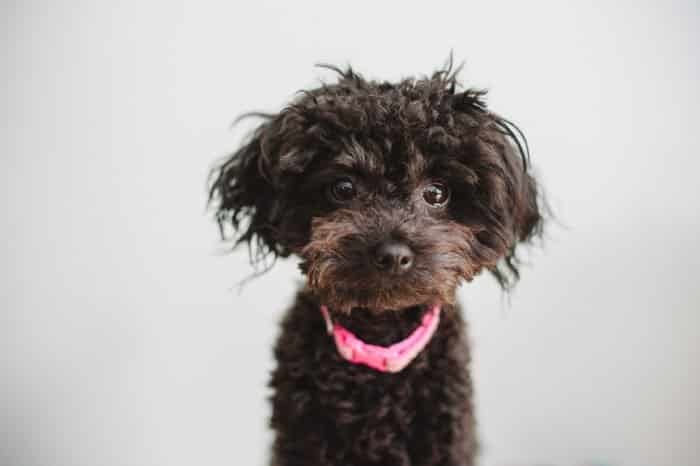 She's yearning for spring just as much as me, and will love to be able to run laps around our house as fast as she can, and dig holes in the dirt all over our yard again.
So many awesome things to look forward to!
Happy one year anniversary of being a Radniecki, Remy! You are the best thing that has happened to us in a long time! We love you so much and love our life with you. There are lots more bones, sock-stealing, long walks outside, camping trips, and maybe even learning to like the water in your future.