**These posts often contain affiliate links. Please see our disclosure policy for details.**
As of today, Raleigh is 8 months old.
Today is also Matt and my "dating-anniversary" – we first started daing 15 years ago today. Yeah, FIFTEEN. November 30th, 2001, at Christmas Ball, our high school's winter formal dance.
Fifteen years, many break ups and getting-back-togethers, 4 years in the Marines, 2 deployments to Iraq, 9 months living together on Oahu, 1 house purchase, 1 dog and 1 baby later… here we are.
This is also the year that we surpass the "we've been together for half our lives" spot, and transition into the "we've been together for longer than we haven't" phase. Who knew all those years ago that we would be here today! Life is crazy.
And yet here we are, celebrating our firstborn baby boy turning 8 months old today!
Raleigh at 8 Months Old: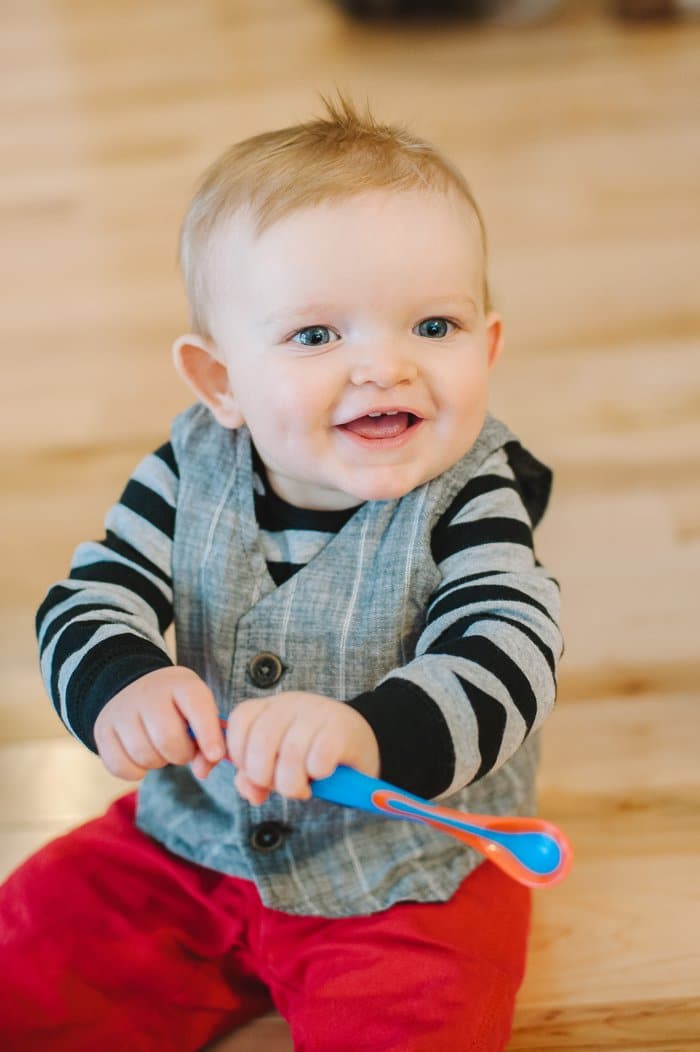 The latest milestones, for our record books:
CRAWLING – It's official. Raleigh is now on the move and there's no stopping him! Over the past month, he started getting onto his hands and knees, and then started rocking back and forth. Then, he started doing a combination army crawl/scoot and finally, he mastered the crawling motion and is now picking up speed. It's game on everywhere in the house now; no place is off limits!
Five teeth with a 6th coming any day – Raleigh has 2 bottom teeth, and 3 top teeth right now. They are really coming in! He looks like such a little kid with those big chompers, I can't get over it. We suspect he will be getting his 4th top tooth any day, which will bring his tooth total to 6!
Pulling himself up on furniture – Raleigh has started to pull himself up on the edge of the couch, ottoman or even his crib railing. He hasn't quite mastered getting all the way to his feet yet, but he's close. He gets to his knees and sometimes gets one foot on the ground, but he has only fully stood up on his own once so far.
Starting swimming lessons! – Raleigh is in a beginner swim class at the YMCA with Matt. He did so good the first week, we were so proud! For as much as he loves bath time, he should be a pro in the pool too. Except the pool is a lot colder than the tub.
First Times:
Celebrating Halloween – Raleigh dressed up as a lion for his first Halloween! We were a family of animals: a zebra, a leopard, a lion and a peacock. We went to the assisted living facility where my grandma lives and trick or treated in the hallways there. The residents loved seeing Raleigh and Remy all dressed up, and Raleigh liked reaching into the bucket and grabbing a piece [or two!] of candy.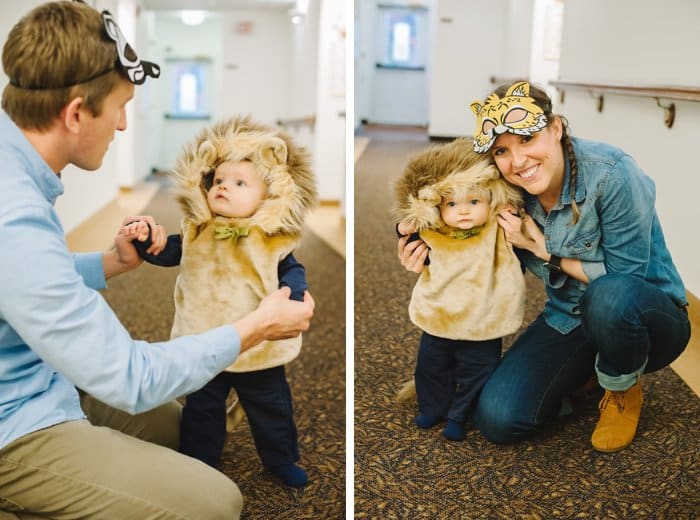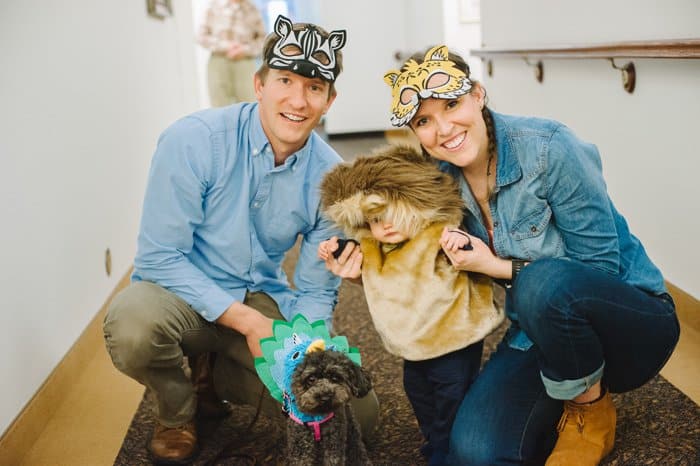 Getting a cold – Tis the season for winter sicknesses, and it doesn't help that he now spends a couple of hours a week at the YMCA daycare. Raleigh got his first major cold this month. He might have had a small one previously, but this was his first whopper. Complete with a fever, terrible sleep, a runny nose, cough, and now days and days of a stuffy, snotty nose. 
Having mama use the Nose Frieda on him – I said I'd never, ever use one. When I first heard about them, I literally felt like barfing. But everyone was right; when your baby can't breathe very well, you will do what it takes to help him. So, a few weeks ago I bought a Nose Frieda at Target, took a deep breath, and used it on Raleigh. I don't think it's necessarily magic but it sure works better than the bulb syringe I was trying to use before. Mostly, because I can get longer suction than just one quick burst. He HATES it so I have to wrestle and pin him to the ground to use it, but we make do. It's a much more successful task when Matt is home to help. Thank you Sweden for making such a weird and useful gadget!
Celebrating Thanksgiving – This is a season of holiday firsts for Raleigh, and I am LOVING it! Raleigh celebrated his first Thanksgiving this month! My sister came to town with her family so we spent a lot of quality time with my nieces. We had a delicious meal with my family, and then went to Matt's family's house for dessert. We decorated our home for Christmas over the weekend, and went to a lighting festival. Raleigh even saw fireworks for the first time [and didn't even flinch], and sat on Santa's lap too! He didn't cry at all. He just stared at Santa and probably contemplated whether he should grab Santa's beard.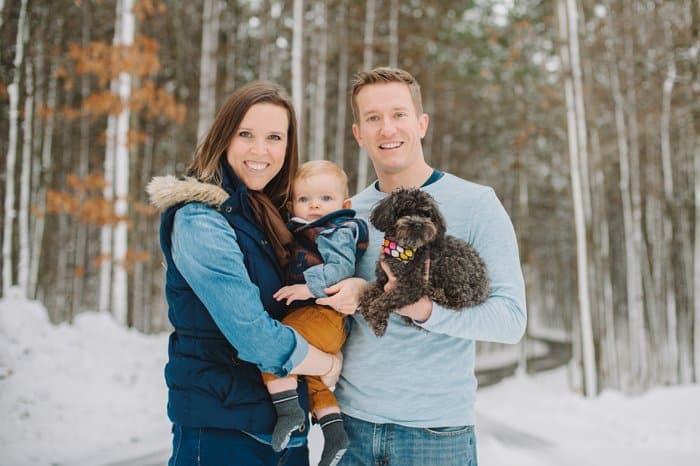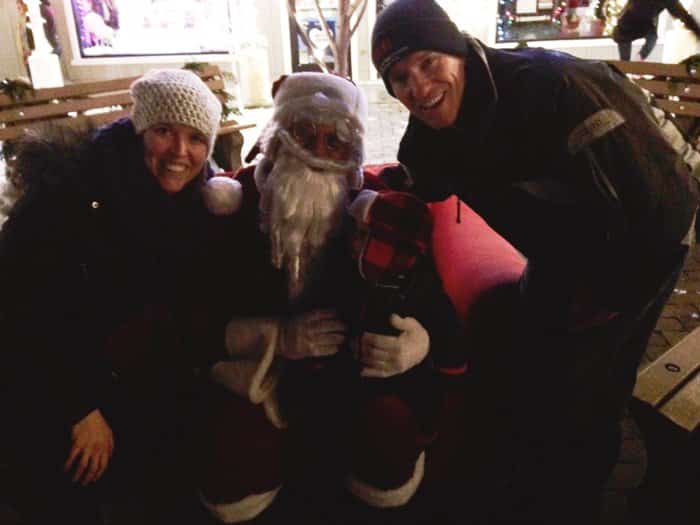 Eating turkey, mashed potatoes, stuffing, cranberries, shrimp… – Matt loves to feed Raleigh big boy food. Over Thanksgiving weekend, he tried a whole slew of new foods and surprisingly liked almost everything.
Drinking water from a sippy cup – Raleigh has a sensitive gag reflex and he's still working on chewing and swallowing food efficiently, so food often sits on the back of his tongue and makes him gag. Matt wanted to help wash down the Thanksgiving food he was giving Raleigh, so we tried water in a sippy cup. It was Raleigh's first time drinking from a sippy cup and he did awesome! He now thinks that it's a toy, so yesterday when I needed something new to distract him with, I gave him an empty sippy cup with a lid to let him play with. Win!
Playing in the snow! – On the Friday before Thanksgiving week, we had a major snowstorm come through. We got 8+ inches in 12 hours, and it was the thick, wet stuff. On Thanksgiving weekend, we dressed Raleigh up in his new snowsuit from Costco, and went outside to play at my parent's house. He was tired and fighting naptime so he was more subdued and observational than normal. But he got to ride in the sled with cousin Leighton and taste snow for the first time!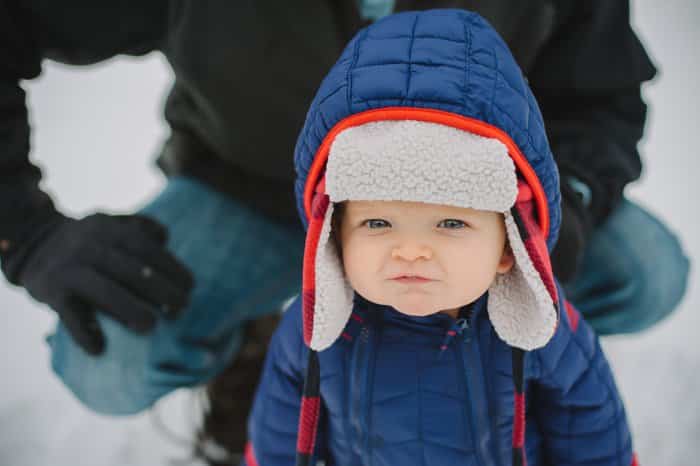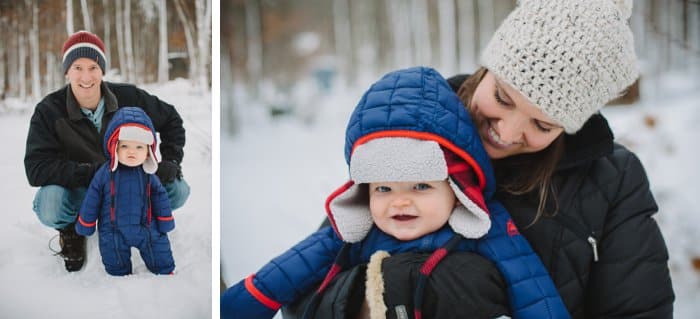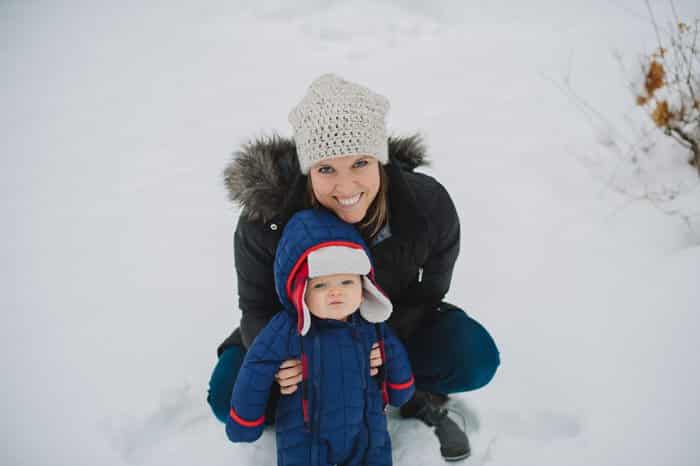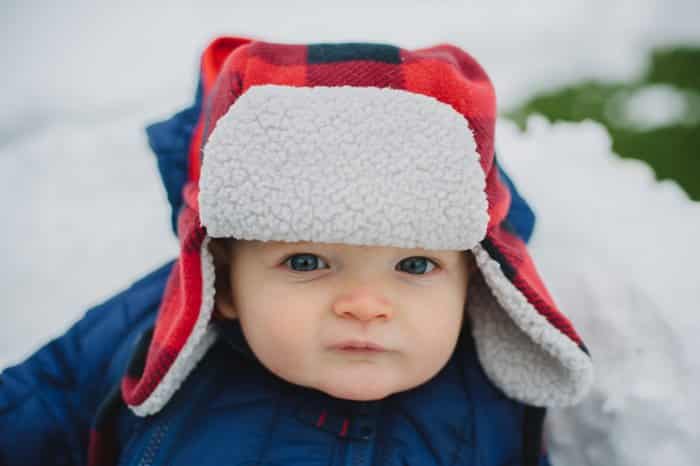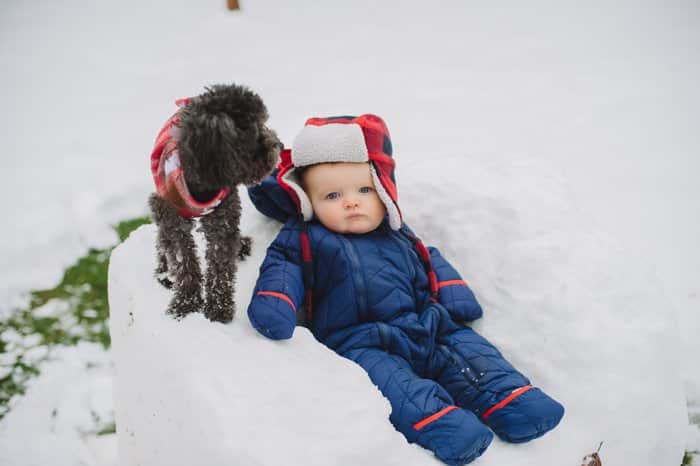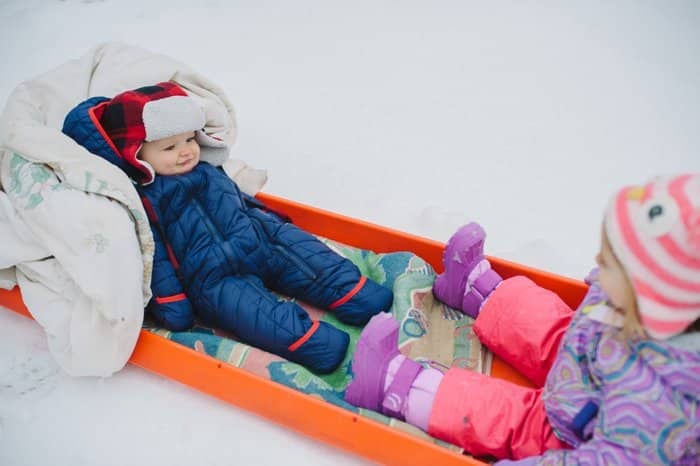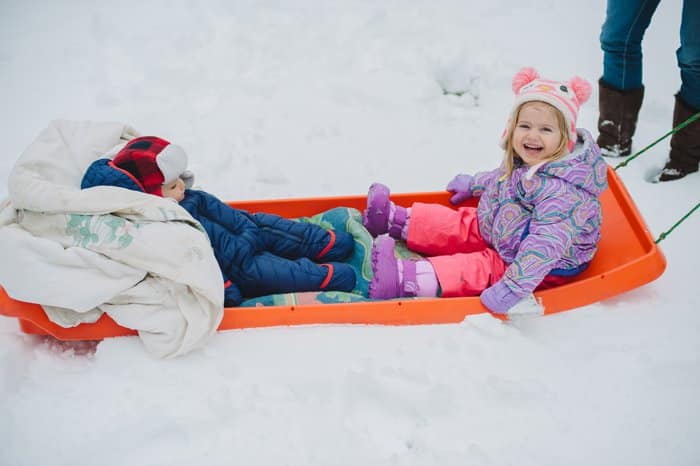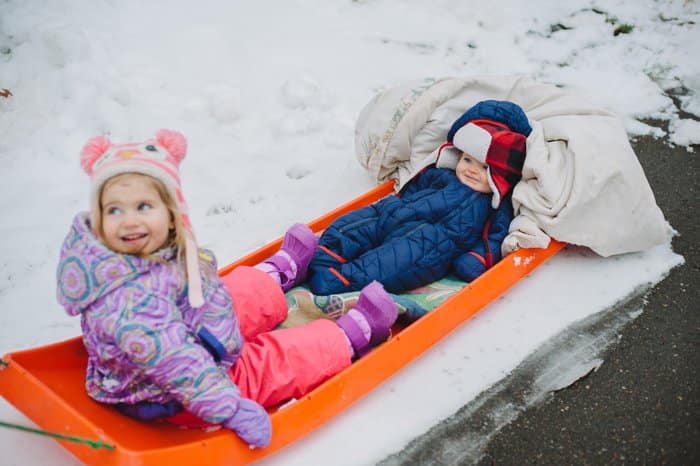 Raleigh's Favorite Things:
Sitting up in his crib
Crawling everywhere
Getting into things he shouldn't, like Remy's water dish and the heater in his room
Crawling over to where Remy eats her dog food and trying to swipe a piece
Crawling over to wherever Remy is chewing on her bone and trying to steal it from her
Crawling after Remy, trying to take her toys away from her
Looking out the window and touching the glass with his hands [I love baby handprint smudges on my windows. I haven't washed my windows since he started doing it!]
Bath time, even more now that he can sit up!
Water bottles [He makes a beeline to my water bottle anytime he spots it. He likes to flip it over and bang it on the floor.]
Electronics like cell phones, the baby monitor, TV remotes etc.
Working on:
Pulling himself up on furniture – It won't be long and he'll be pulling himself up to fully standing. Next will come walking along furniture, I'm sure. 
Crawling faster and faster – Just this morning, he crawled around the furthest and fastest he ever has. The girls at the YMCA daycare said he spends him time there crawling around the play area, investigating all of the different spaces!
Getting a 6th tooth – I think it will break through any day now.
Healing from his first major cold – We're still in the icky nose stage. But we're hopefully on the mend and will be able to let the Nose Frieda rest for awhile soon.
Annoys Mama by:
Freaking out when he has to lay down for diaper changes, clothing changes or Nose Frieda times – Now that he can sit up by himself, he HATES laying down. I have to chase after him in order to get him dressed, and I have to be fast and very vigilant during diaper changes on the changing table. 
Loudly screaming/shrieking in frustration – This is new as of this last week. When he is mad, he shrieks/screams LOUDLY. They are outbursts and sometimes even surprise him, like "Did I really make that much noise?!" But man, they are like nails on a chalkboard to me, and I'm not quite sure how to discourage them without hollering at him.
Being a fussy eater – For a couple of weeks, Raleigh was boycotting baby food purees just when our freezer was stocked up. Each time we would try to feed him, he would take one bite and then clamp his mouth down the rest of the time. Nothing we tried would entice him to open his mouth. It also didn't matter what type of food it was, he didn't want to eat any of it. Not even the sweeter fruits he loved before, like bananas and apricots. But now that a few weeks have passed and he's healing from his cold, his appetite for solids seems to be coming back a little bit. We will see how things progress in the weeks ahead. Thankfully, he has continued to nurse well throughout all of this.
– – – – –
Each week, it seems like we are watching Raleigh discover and learn new things. It's crazy what a difference a short time like a week can make too. Hardly anything else in life changes quite this fast.
We are now gearing up for Raleigh's first Christmas and I CAN'T WAIT!!!!
Christmas is my favorite holiday of the year, and I just love everything about this time of year. I can't wait to celebrate with him this year, even if he's a little young for most traditions. It doesn't matter, just having him here and a part of everything is memorable and special to us!