**These posts often contain affiliate links. Please see our disclosure policy for details.**
Focusing on gratitude plays a key role in helping me live an intentional day to day life.
Things I'm thankful for this week:

1. The Rehak Wedding + Mother Nature
Last Saturday, I photographed my second wedding of the season. The forecast was terrible. The whole week leading up to Lindsy and Chase's wedding was gorgeous and then their wedding day called for solid rain all day long. ALL DAY.
Their wedding ceremony was set to be outside and of course, we planned for all portraits to be outside as well. I packed multiple umbrellas, plastic bags to wrap my camera in and my raincoat.
Miraculously though, 20 minutes before we were supposed to begin outdoor portraits, the skies lightened and the rain stopped. We had a God-given break with SUNNY SKIES for 5 hours – the perfect amount of time to take outdoor portraits and have an outdoor ceremony. Then, the rain moved back in.
It could not have turned out better!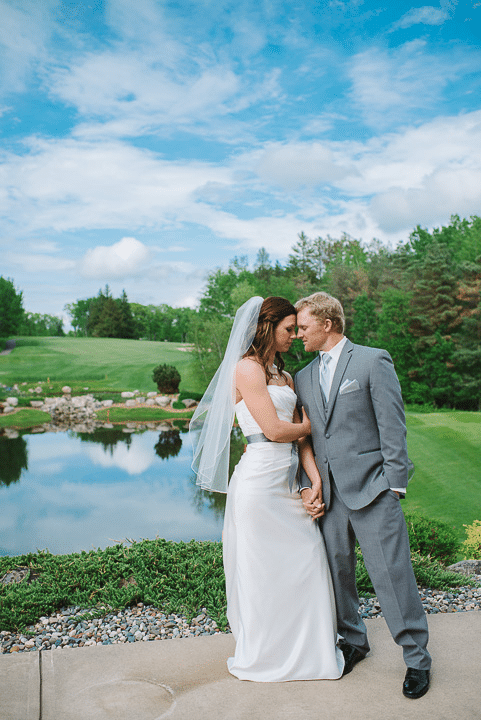 2. Bee Spray
Anyone who knows me knows that I HATE bees. Like, run screaming inside the house the second one starts to circle my head.
For some reason, my house/yard/street seems to be a magnet for bees.
My mom and I were out planting my window boxes last weekend and a bee flew straight for my head. As soon as I ran a safe distance away and looked back, I saw he was making a nest one foot from where I was standing, planting.
I begged my mom to use Raid to take care of him so we could resume planting.
A few days later, I was out in the yard again and noticed ANOTHER bee starting a nest 4 feet from where the previous one was, on the soffit of my house.
This time, there was no one around to spray but me. With a pounding heart, I pep-talked myself into spraying the hive.
Next on our agenda is to try some bee traps to hopefully decrease the number of bees in our yard.
3. Donuts
I love donuts. With sprinkles.
I treated myself to a glorious donut yesterday, as a reward for grocery shopping in the pouring rain.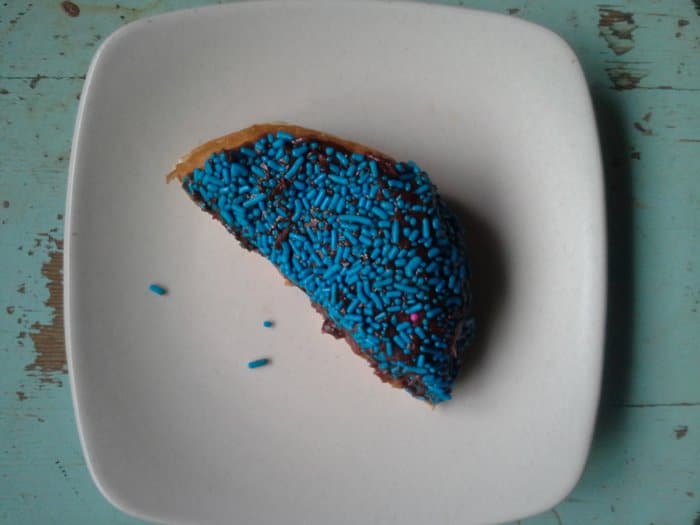 4. Visitors from Florida!
My sister, her husband and their baby [my niece Leighton] are up visiting from Florida for a few weeks!!! I'm thankful to be able to spend some time with them, and the rest of our family. We have plans to play cards, have a bonfire [after the Mosquito Squad makes my parent's yard tolerable], and have a fish fry.
– – –
What are you thankful for this week?
Happy Weekend!!