**These posts often contain affiliate links. Please see our disclosure policy for details.**
This post was sponsored Tai Pei, all opinions expressed in my post are my own.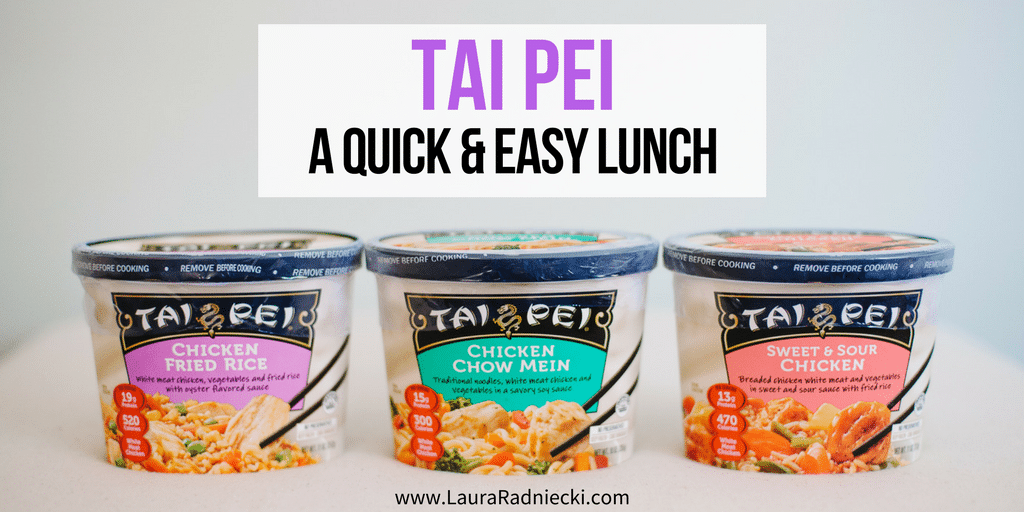 When I am hungry, I want to eat NOW.
I don't want to take 20 minutes to prepare something for myself; I want something that is easy and super fast.
I've always been this way for as long as I can remember. In college, after I stopped the meal plan, I survived for the remainder of my college years on what I called "cheese tacos" – a flour tortilla with shredded cheese on top, melted for 20 seconds in the microwave.
Ask my roommates; I literally ate them daily for the entirety of my college career. (And haven't eaten one since.)
Once I get hungry, my patience for meal prep is nonexistent, and I want to eat ASAP. 
Typically, my lunches in adult life are leftovers from the night before or an easy turkey and cheese sandwich. Quick, easy and with little fuss; just the way I like it!
However, despite being someone who can eat the same thing for breakfast for months in a row, I am not able to do that with lunch, so I get bored fast with my lunchtime menu options.
In order for my weeks to run smoothly, I need to have lunch options that meet my criteria for fast and easy food, and also for taste and variety.
That's where Tai Pei Asian Food comes in.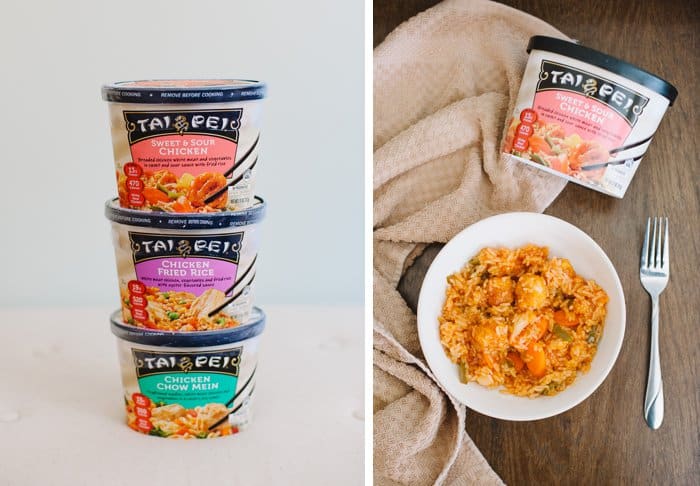 Tai Pei Asian Food
Tai Pei is an asian food company that sells frozen food entrees in the freezer section of many local stores.
They boast real, pure, healthy ingredients as well as fast, easy cooking, and let's be honest, the packaging is pretty too!
Last week, I ate one Tai Pei frozen meal for lunch three days in a row, and it's true – Tai Pei holds up to their claims of being fast and easy as well as delicious.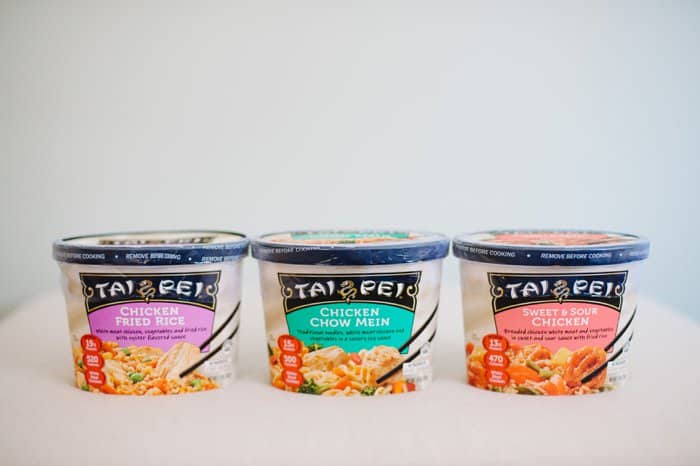 I chose Chicken Fried Rice, Chicken Chow Mein, and Sweet & Sour Chicken.
The flavor of each was good (not spicy which is good for someone with sensitive taste buds like me), and if you wanted more punch, it's easy to add your own seasoning or spice.
The fried rice and/or noodles were flavorful, and the chicken was high quality. You never know how frozen chicken is going to be, but I was impressed by the different types included in the three meals I tried. (Two had white meat chicken and one had breaded chicken bites.)
Tai Pei frozen dinners are meant to be microwaved right in the carton they come in, and for the sake of convenience, can be eaten right from them as well.
Convenient, easy, and no cleanup – the best bonus of all!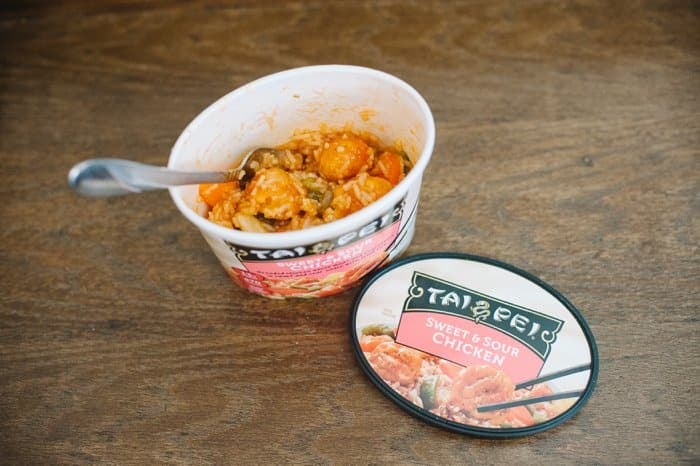 However, I have discovered something about frozen meals. They look more appetizing if you take them out of their original container and put them into a bowl. It might seem silly, but removing the carton elevates the meal to a new, non-frozen level, and helps it feel more like something you'd get from a takeout place.
To me, that's worth an extra dirty bowl.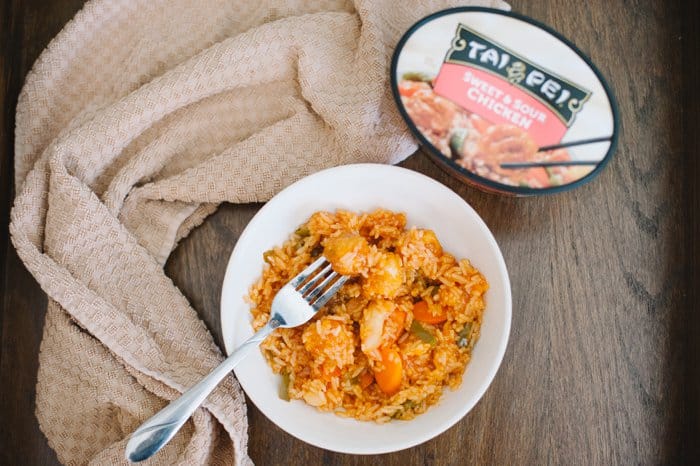 In my life as a busy mom and entrepreneur, who also happens to dislike long meal prep, quick lunches are a nonnegotiable must.
I'm happy to discover Tei Pei and their lineup of fast and delicious asian food which are perfect additions to my lunchtime rotation.
You can find Tei Pei products in the frozen food section of many local stores, using the store locator to find out where the asian food is available.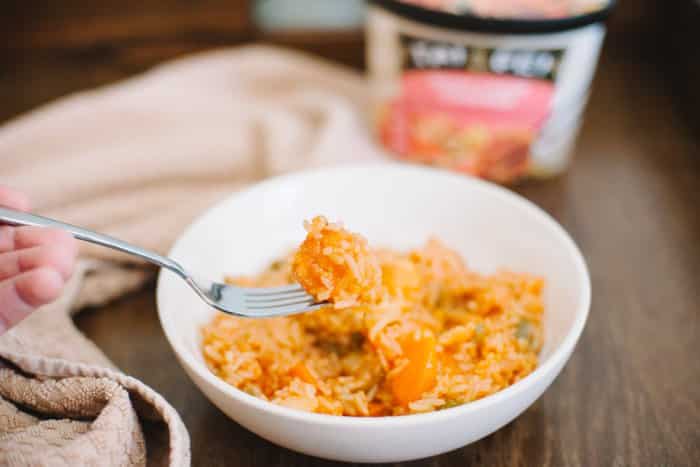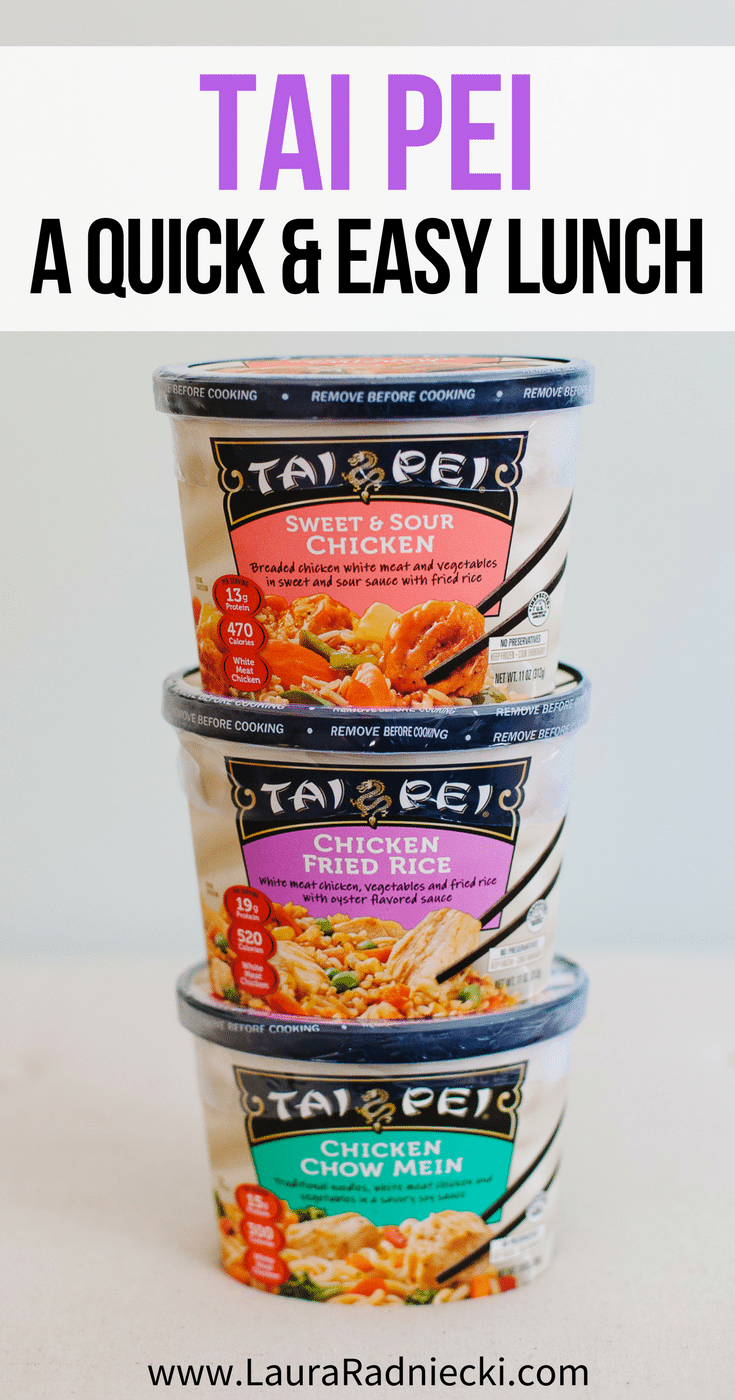 Tai Pei Giveaway
You can enter to win one of these awesome WalMart gift cards by entering the #TaiPeiFrozenFood Giveaway!
Prizes: 10 prizes & 3 Grand Prizes (10 prizes @ $100 Walmart gift cards, and 3 grand prizes @ $500 in Walmart gift cards)
Dates: Monday, January 29th – Monday, March 5th 2018
I-C will randomly select 13 winners from all program entries and will facilitate fulfillment of the winning prizes.