Welcome to the central hub of The 30 Days of Ornaments Project with Laura Radniecki!
Here, you'll find links to the posts and videos for each of the 30 ornaments, as well as a master supply list with everything you need to make all of the DIY Christmas ornaments in this series.
. . . . . .
30 Ideas for DIY Christmas Ornaments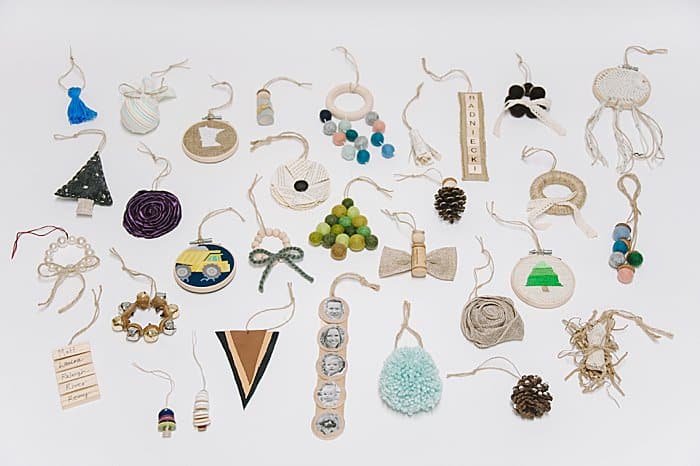 Take a look around! Your Christmas tree is waiting!
List of Handmade Ornaments | The 30 Days of Ornaments Project
Day 1 – Mini Embroidery Floss Tassel Ornament
Day 2 – Cork Angel Ornament
Day 3 – Burlap Rosette Ornament
Day 4 – Book Page Tassel Ornament
Day 5 – Baby Jesus Ornament
Day 6 – Yarn Pom Pom Ornament
Day 7 – Acorn Peg Doll Ornament
Day 8 – Twine Wreath Ornament
Day 9 – Felt Ball Tree Ornament
Day 10 – Pine Cone Person Ornament
Day 11 – Felt Ball Dreamcatcher Ornament
Day 12 – Mod Podge Family Photo Ornament
Day 13 – Felt Ball Acorn Ornament
Day 14 – Keepsake Fabric Embroidery Hoop Ornament
Day 15 – Doily Dreamcatcher
Day 16 – Felt Ball Wreath Ornament
Day 17 – Ombre Christmas Tree Embroidery Hoop Ornament
Day 18 – Wooden Bead Wreath Ornament
Day 19 – Family Tree Name Ornament
Day 20 – Pine Cone Christmas Tree Ornament
Day 21 – Stacked Leather Triangle Ornament
Day 22 – Handsewn Felt Christmas Tree Ornament
Day 23 – Book Page Petal Flower Ornament
Day 24 – Scrabble Tile Name Ornament
Day 25 – Button Christmas Tree Ornament
Day 26 – MN Stencil Embroidery Hoop Ornament
Day 27 – Acorn Bell Ornament
Day 28 – Rolled Ribbon Rosette Ornament
Day 29 – Fabric Covered Ball Ornament
Day 30 – Pearl Wreath Ornament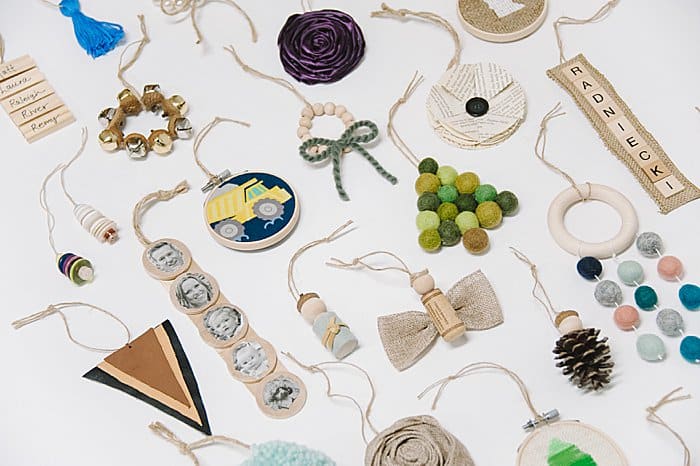 The Master Supply List for All 30 DIY Christmas Ornaments:
(The supplies below are affiliate links, mostly to Amazon.)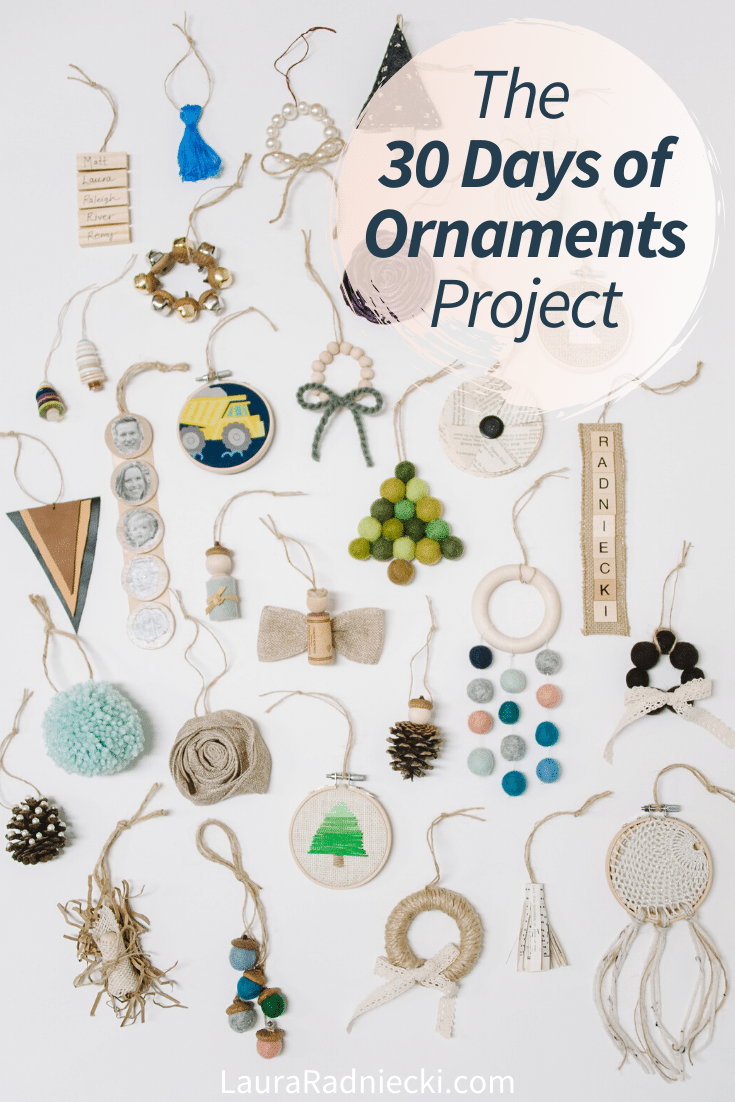 MAKE ALL OF YOUR CRAFT DREAMS COME TRUE
Want inspiration and ideas for easy craft projects you can make?
Come get FREE printable craft patterns, project checklists, and other resources made just for you inside the Mama Makers Club Free Resource Library!
P.S. Need more info about The Mama Makers Club? Take a look around here!