**These posts often contain affiliate links. Please see our disclosure policy for details.**
Today, I read this statement: "We only get 18 summers with them."
It was an image on Pinterest, talking about the 18 summers we get with our kids before they leave home, asking if we are making the summer count.
Immediately, I felt an overwhelming sense of guilt and panic wash over me.
Today Was A Hard Day
You see, today was a hard motherhood day for me.
An earlier than normal wakeup, a toddler testing the waters when it comes to opinions, desires, and disobedient behaviors, and a tired mama, weary from long nights working on a new business venture. It was a day full of exasperated sighs, eye rolls and long, deep breaths.
And then, I read that quote: "We only get 18 summers with them."
It's true, we do.
There are 18 summers in our children's lives between the time they are born and when they turn 18 and typically leave home for college or other experiences.
Ask any parent of a high school senior, and they'll tell you that they swear they barely blinked and their kid is now graduating.
That's all true.
But.
Even though time is precious and childhood is sacred, sometimes parenting is just plain HARD.
Sometimes, you get through the day only by the countdown to bedtime.
Sometimes, you take 100 deep breaths and pray for patience, only to repeat the prayer again 3 minutes later.
Sometimes, you just grit your teeth and muddle through.
And that is ok.
There Is No Room For Guilt Here
Yes, we only get 18 summers with our kids before they graduate and go on with their lives. Eighteen summers before they leave the nest. If I dwell on that fact too much, I feel a lump in my throat and my heart feels like it's being squeezed tightly in my chest. I know that motherhood is holy work.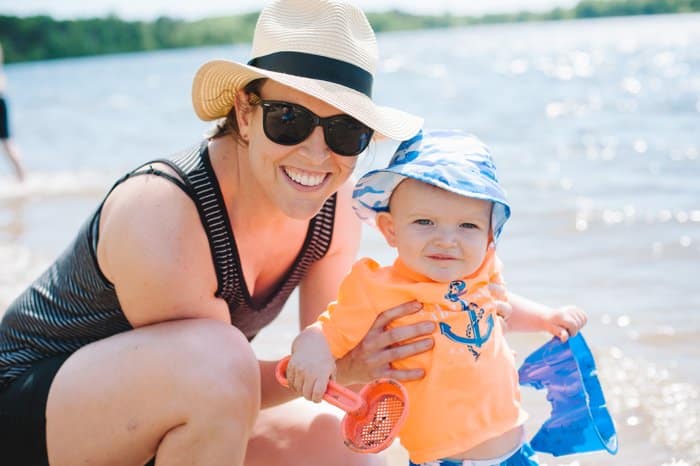 But for me, along with the panicky feelings comes a wave of guilt.
Guilt over the hard days; days where we countdown to bedtime and wish we could ship our kids off to grandma for a week of uninterrupted sleep. Guilt over raised voices and too many harsh words uttered in frustration.
That guilt does not serve us at all.
It's Ok Not To Be Perfect
Mama, it's ok to have hard days.
It's ok to wish you could crawl back in bed and sleep until tomorrow.
It's ok to turn on the TV, plop your kids in front of it, and feed them peanut butter and jelly for lunch.
It's ok to be frustrated and vent to your mama friends, using lots of eyeroll emojis in them.
It is ok not to be perfect.
One of the hardest parts of parenting is the balancing act between acknowledging the fleeting nature of childhood, while allowing ourselves permission to NOT love every single second of it.
How do we cherish the time with our kids while still giving ourselves space to have a bad day?
I'm not sure what the perfect answer is, truthfully.
The best I can come up with is to be mindful of the long days and short years, and to give ourselves grace in the process. To know that tomorrow is a new day. Just because we had a hard day does NOT make us a bad mom.
Grace, Mamas
Yes, we might only have 18 summers with our kids. And of course, we want to have the best summer possible, not only for our children but for ourselves too.
However, that doesn't mean that EVERY DAY has to be perfect. It's ok to have hard days.
Tomorrow is a fresh start. We can begin again.
Grace, mamas. Let's be kind to ourselves.
And let's also be kind to each other.