**These posts often contain affiliate links. Please see our disclosure policy for details.**
Christmas Eve is tomorrow.
As I sit here and type this post, the sounds of the Trans-Siberian Orchestra Pandora station fill my office.
I am burning an apple and cinnamon scented candle, and there's a big Santa-face on the side of my can of Coke that sits next to me.
Like usual, December passed quickly. It seems like I was Christmas shopping on December 1st, and then I blinked, and now it's the day before Christmas Eve. But as the past has shown, that's pretty typical for this time of year. For life, really.
As is our current tradition, we will spend Christmas Eve with my family and Christmas Day with Matt's. I've got dozens of presents wrapped under our tree that I can't wait to pass out and watch people open.
Remy can't wait to shred some tissue paper and make a huge mess in the middle of the living room floor.
My hope is that I can be as focused and present as possible, to soak in and enjoy each hour of these next few magical days.
– – – – –
We decided to forgo sending Christmas cards this year.
We did take some quick family photos during Thanksgiving weekend though.
Here is our Radniecki 2015 Christmas Card blog post:
Look at Remy's cute pink tongue. Gosh, she's cute.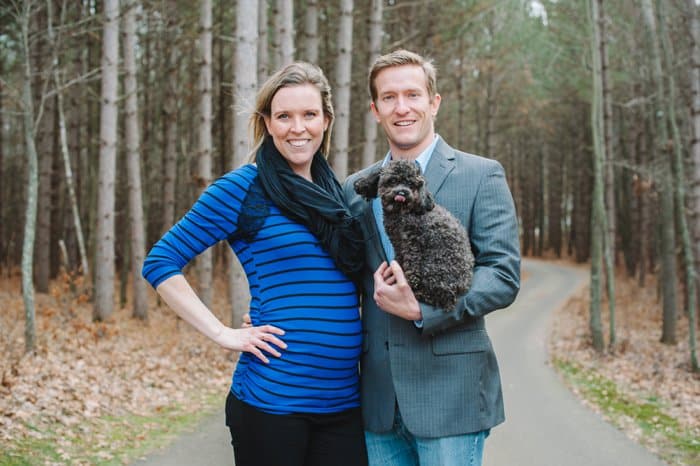 The FOUR of us!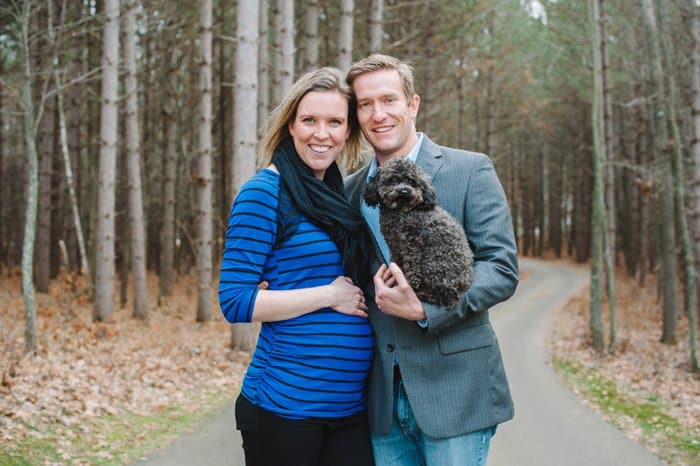 Me, with my two babies. My furry girl and wiggly little boy.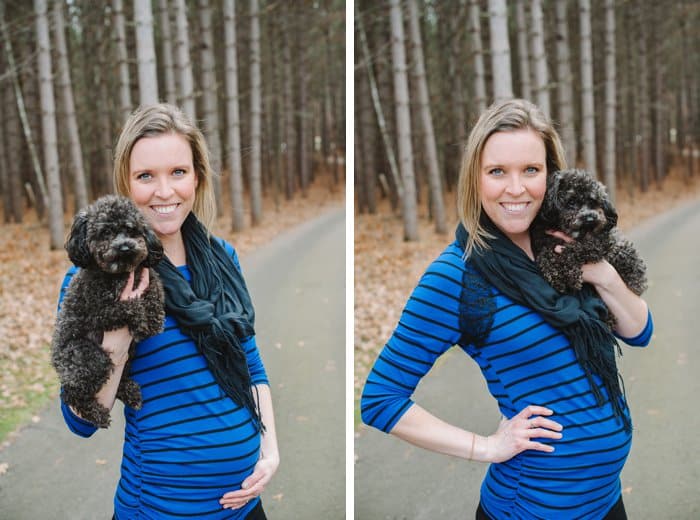 It's funny to look at these photos now, which are already 4 weeks old, because I'm noticeably larger already. 27 weeks today!
I told Matt yesterday that I'm less in the cute-pregnant-with-a-basketball-bump phase and more now in the big-and-pregnant stage.
Oh well, all for a good cause!
We wish you all a very Merry Christmas and a Happy New Year!
With love,
Laura, Matt, Remy and Baby Boy Radniecki