**These posts often contain affiliate links. Please see our disclosure policy for details.**
My book reading goals for 2014 are:
Read 8 Business Books
Read 40 Personal Books
As of the end of April, my totals for 2014 were 21 books read so far:
Business Books – 5
Personal, For Fun Books – 16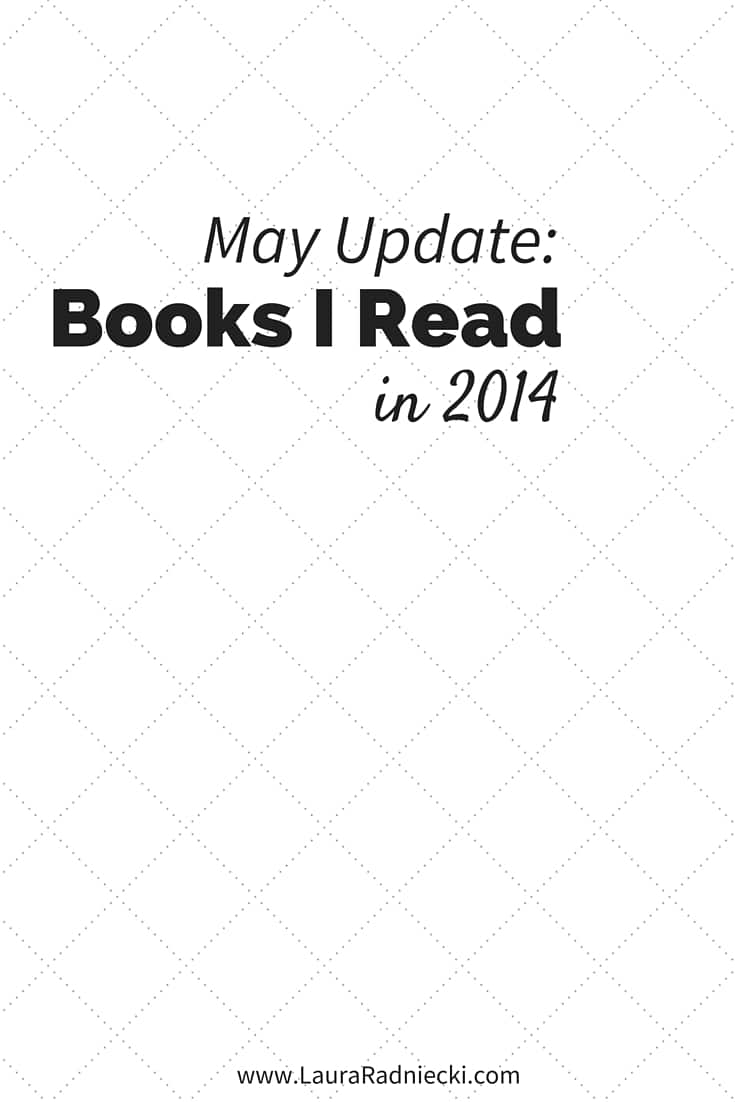 In May, I read 6 more books:
Agnes and the Hitman by Jennifer Crusie and Bob Mayer –
This book was recommended to me by one of my fellow Book Club members. She said it was the funniest book she's ever read. It took me a while to get fully engaged in this book but by the halfway point, I was rolling with laughter and I did NOT want it to end.
I am a series lover, so I WISH this was the start of a series instead of a stand alone book.
The Hangman's Daughter by Oliver Potzsch –
This was our May choice for Book Club. The first chapter was one of the most gruesome things I've ever read. I honestly would have stopped reading if it hadn't been for Book Club. [I hate quitting books.] I normally read very lighthearted mystery and funny romance, so this was a VERY different genre for me. But I stuck with it and I'm so glad I did. This is a great book about a disturbing time in the world's history.
Miracles Now by Gabrielle Bernstein – [Self Help Book] –
I came across Gabby somehow via Instagram and I bought this book before heading to Florida on vacation. The whole point of my trip was to meet my niece and I was determined to be very intentional on my trip. This book couldn't have come at a better time for me! I LOVED this book. It's one that I am planning to read one lesson out of daily. To be honest, I'm having trouble staying engaged with my current daily devotional so I'm going to be replacing it with a daily reading from Miracles Now.
Platform by Michael Hyatt – [Business Book] –
This was an informative business book about building a platform – particularly for speaking or if you have something to sell. It was a bit hard for me to read because I knew that each chapter was originally a post on his blog, so it was a little choppy and didn't flow super well to me. But there is a great wealth of information in the book and I took a page of notes. Most of the chapters can be read on his blog as individual posts, but it was helpful to have everything combined into one book.
It is a good resource if you are trying to start/build a platform for whatever your cause/purpose.
The Language of Flowers by Vanessa Diffenbaugh –
This book is our June Book Club pick.
Oh my gosh. I LOVED this book. It too was different from my normal genre – deeper and heavier. But I couldn't put it down. I stayed up late reading and turned off my TV so I could read when I ate during the day. I absolutely recommend this one!
The Cure by John Lynch, Bruce McNicol and Bill Thrall –
This book is a faith-filled short book that was recommended to me from a friend. It's an interesting book that made me think of Jesus in a way I hadn't before. I think I will probably read it again because while it's short, it's profound. I think it's one I need to read more than once for it to fully sink in.
– – –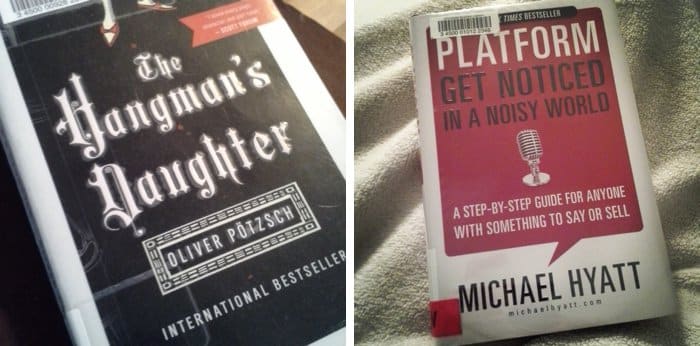 My new totals for 2014 are 27 total books read:
Business Books – 6
Personal, For Fun Books – 21
I'm in the middle of a book right now that I've been working on for awhile. Like I said earlier, I hate quitting books. I rarely stop reading a book once I start it; I think I can count on one hand the books I have quit in the last few years.
But… As my mom told me recently, life's too short to read a book that you're not really into. How true that is.
So, I'm giving myself permission to stop reading books I'm not fully into, even if I'm halfway through. I want to move onto ones that might suck me in fully.
What are you reading? Any winners I should know about?