**These posts often contain affiliate links. Please see our disclosure policy for details.**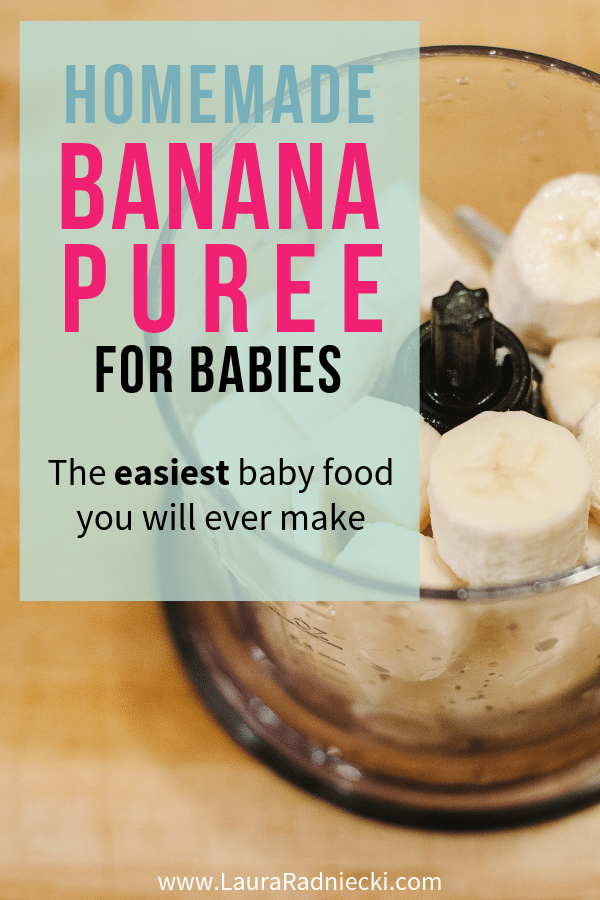 Bananas are one of the best foods to use when making homemade baby food.
They are nutritious, cheap to buy, require almost no preparation, and because they are naturally sweet, babies love them.
Banana puree was the first fruit we gave to Raleigh when we moved on from pureed vegetables. He loved it then, and continues to love bananas even now.
How to Make Banana Puree
Step 1: Peel bananas and cut or break them into chunks.
Put the pieces of banana into a food processor or blender.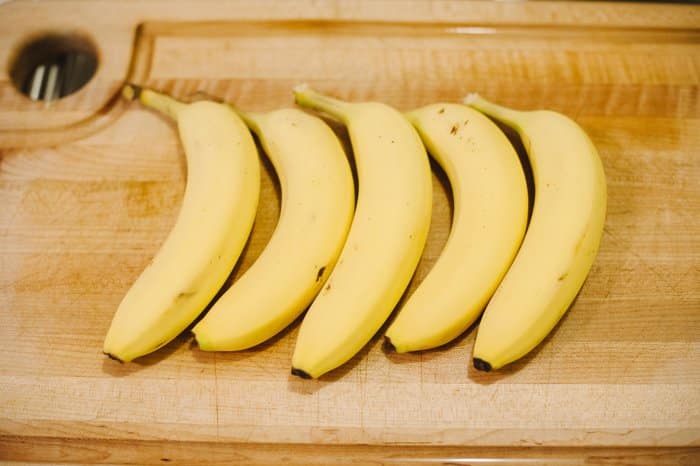 2. Puree banana chunks in a food processor or blender until smooth.
If you are making purees for an older baby that can handle some texture in their purees, bananas can be mashed with a fork. They will get fairly smooth, but will still have some lumps in the puree.
If you want your puree to be completely smooth, a quick blend in the food processor or blender does the trick.
Bananas have so much water in them, so the puree does not require any additional liquid such as water, breastmilk or formula.

3. Freeze the banana puree with your freezer method of choice.
In these photos, I used baby food freezer trays from Nuby to freeze my banana puree. An explanation of the methods to freeze homemade baby food can be found in this post here.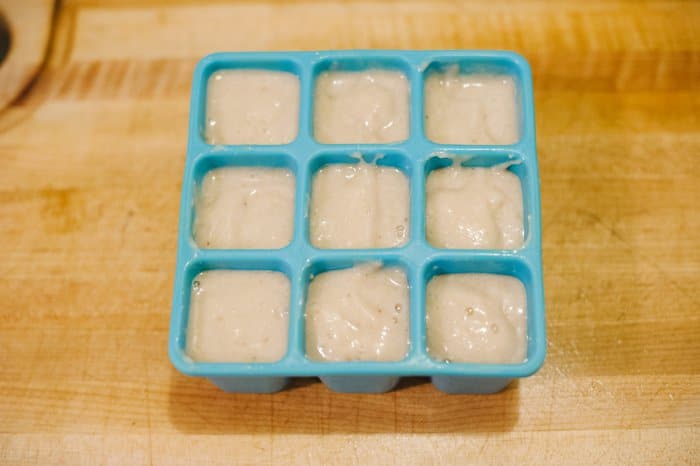 Then, once the puree was frozen solid, I popped out the servings.

Step 4: Put frozen banana servings into a freezer bag and label.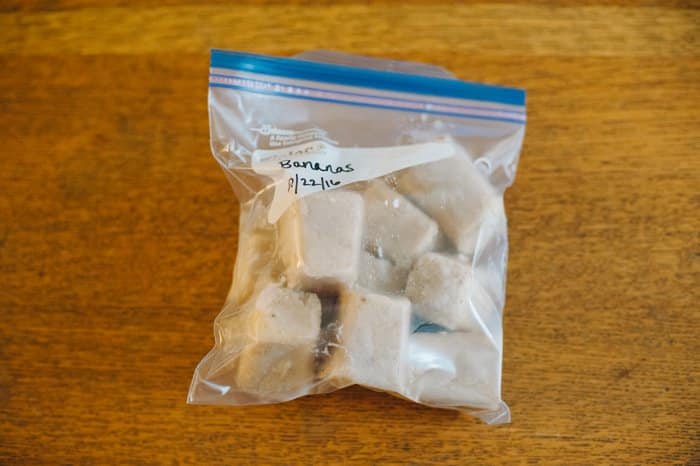 – – – – –
Homemade banana puree is one of the best baby foods to make.
Bananas are readily available and cheap to buy. The banana puree is easy to make, it yields many servings, and babies love bananas. Not to mention that bananas are healthy, nutritious and packed with vitamins and minerals.
Homemade banana puree is a crowd favorite, all around!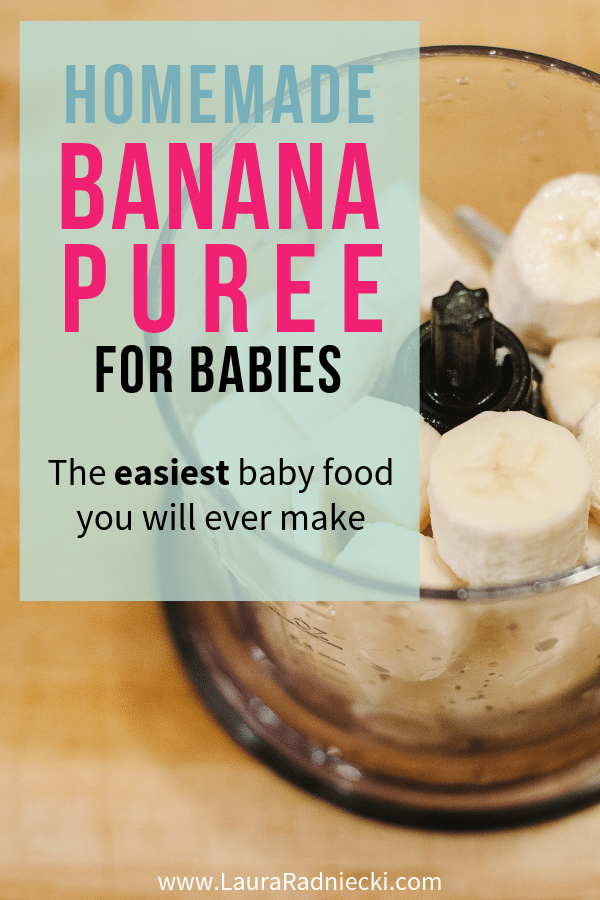 – If you liked this post, I would love if you would share it on Pinterest or Facebook. Thanks & xo! –