**These posts often contain affiliate links. Please see our disclosure policy for details.**
Avocados are one of today's best superfoods! They're also an awesome food for babies. Here are simple, easy instructions for making your own homemade baby food puree using avocados.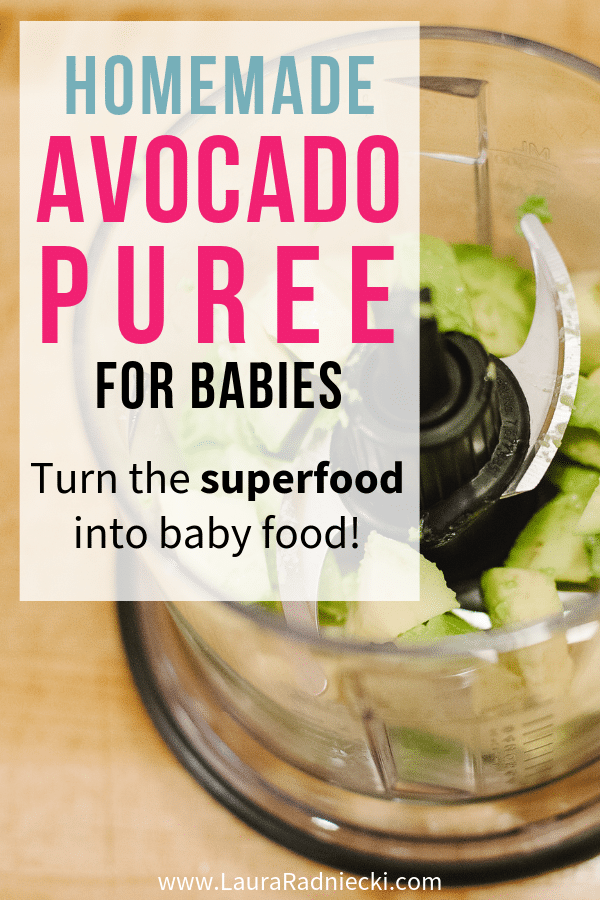 Avocados are one of the superfoods that are all the rage right now. They are loaded with healthy fats and make great additions to a variety of food dishes.
Because of all of their health benefits and their relatively bland taste, avocados also make good early solid food for babies.
How to Make Avocado Puree for Baby
Step 1: Cut ripe avocado in half and scoop out the insides with a spoon.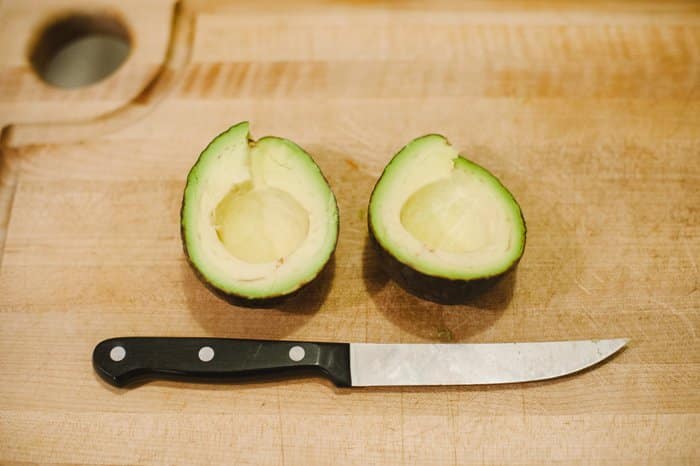 Step 2: Cut the flesh into chunks and put into a food processor or blender.
Step 3: Puree until smooth.
If you are making avocado puree for an older baby who can tolerate a little texture, the inside of a ripe avocado might not require any pureeing. Instead, it might be able to be mashed with a fork.
For younger babies requiring a smoother texture, a quick blend in a blender or food processor is all that's needed to turn avocado into a smooth, creamy puree. No additional liquid is needed.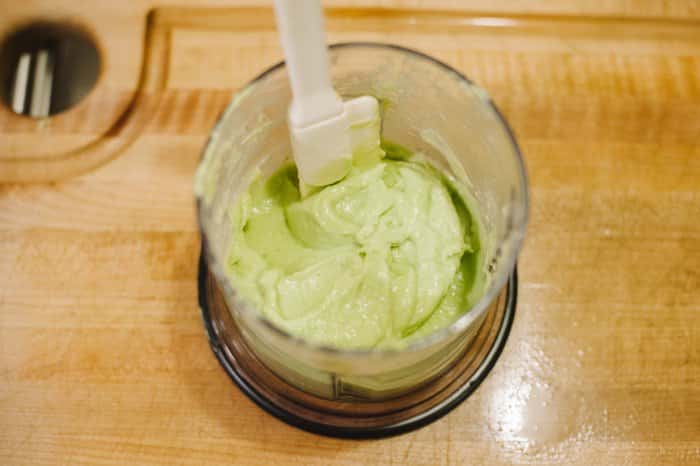 Step 4: Place the avocado puree into freezer containers of your choice.
I outlined 6 different methods for freezing homemade baby food to help you decide what method will work best for you!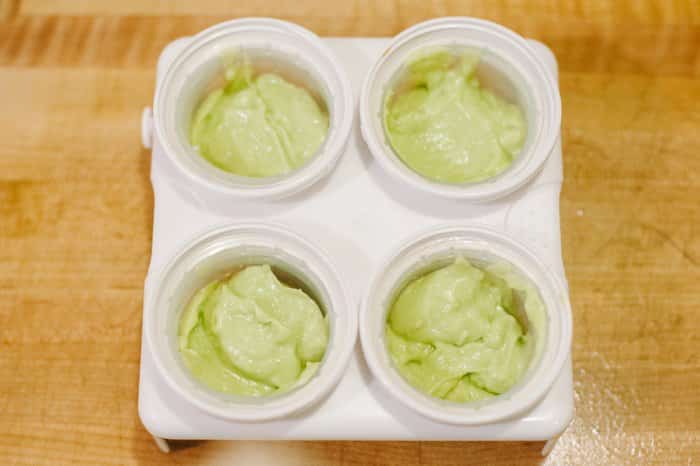 And that's it! You just thaw it and your baby is ready to dig in!
– – – – –
Avocados make easy, nutrient-packed baby food purees, and are generally well liked by babies.
The only downfall is the cost; avocados can be quite expensive depending on the time of year and where you live.
I was able to make four servings from one avocado, so it's not as affordable as other homemade baby food purees I have made like sweet potatoes, carrots, squash or prunes.
However, compared to the cost of store-bought baby food, you still come out ahead when you choose to make  your own homemade avocado puree!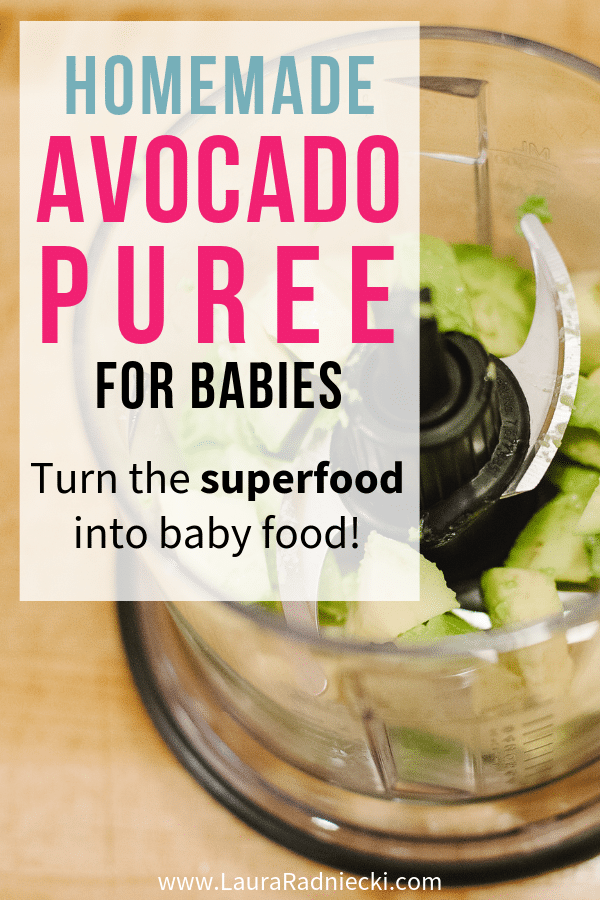 – If you liked this post, I would love if you would share it on Pinterest or Facebook. Thanks & xo! –