**These posts often contain affiliate links. Please see our disclosure policy for details.**
We are now two days past the most important day of the year.
Actually, past what is arguably the most important day in history.
To many people, Easter Sunday is a good day filled with candy and pretty eggs. Maybe quality family time, and possibly some sports on TV.
All good things.
Easter Sunday is about so much more than that though.
We just finished up the season of Lent, which ends with Good Friday and then Easter Sunday. I've experienced almost thirty Lenten seasons in my life, and I can honestly say, I've never had a Lent that meant as much as this one did.
I've wanted to post about what this Lent held for me, but I've been struggling with what to write this past week. It's almost like things are so profound and this time has been so holy that I don't know what to say. I don't know how to convey my feelings into words.
You know when you try to take a photo of an amazing sunset and you say, "It looked so much better in real life." It's like that…
What is the purpose of Lent?
I'm not a bible scholar and this post isn't about church doctrine. So, bear with my over-simplified, Laura-version of the answer to this question.
Lent is the season of roughly 40 days starting with Ash Wednesday leading up to Good Friday and Easter Sunday, where we prepare our hearts while focusing on Jesus, getting ready for His ultimate sacrifice and following resurrection 3 days later.
It's a time of prayer and sacrifice; usually in the way of giving up something, and for Catholics, not eating meat on Fridays, as well as fasting on Ash Wednesday and Good Friday.
Many people will give up something they love like candy, pop, ice cream or even something like social media for Lent. It's a personal decision, with the primary goal to help you focus on Jesus, and draw closer to Him through your sacrifice.
I've done many things over the years, and I can truly say that I've never really accomplished my goal through any of my sacrifices. That's no one's fault but my own.
My 2015 Lenten Sacrifice:
My 2015 Lenten sacrifice wasn't really a sacrifice in terms of giving up something. Instead, I added something into my life, with the hope and purpose to draw me closer to God.
I've tried this in the past too, but I always made generalized plans like "I am going to pray more." Ok… but how and when? It was too generalized, and I often fell through.
This year, I decided that every weekday, I was going to listen to one of Father Mike Schmitz's homily podcasts from the UMD Bulldog Catholic iTunes channel.
I'd often heard from people how much they loved listening to his podcasts that get recorded during every mass he preaches at up at UMD. I have been to masses that he's spoken at and I've always loved hearing him speak in person, so I figured that'd be a great thing for me to do during Lent.
I was right.
Fr. Mike is one of the best speakers I've ever heard. He talks fast and incorporates real life into his messages; bringing the scriptures and the Catholic faith alive.
Every weekday during Lent, except for two that I missed, I listened to a recorded homily via iTunes. He covered topics, themes, bible stories and real life situations that spanned so many ideas and genres.
For the first time ever, I can say with 100% sincerity, I grew closer to the Lord through my Lenten sacrifice. [Or in this case, sacrificing free time or work time to listen to a 25 minute homily.]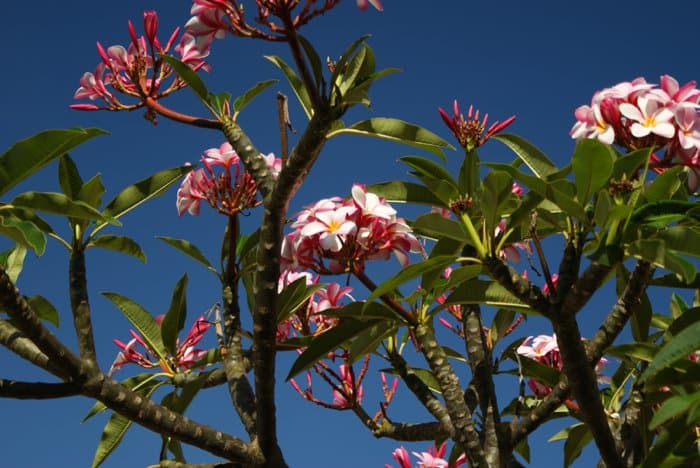 Easter Weekend:
The Easter weekend services actually begin long before Easter Sunday. Lent is the preparation leading up to Easter Weekend, and the Sunday before Easter is Palm Sunday. That's the first time we read the passion of Christ during the Easter week masses.
Then, Thursday is the celebration of the Last Supper.
Good Friday is next with the passion and death of Jesus Christ.
Easter Sunday celebrates His resurrection from the dead.
[I know I'm skipping over other important parts but like I said, this isn't a theology lesson, just a blog post. 🙂 ]
Matt and I began our celebration of Holy Week with Palm Sunday mass, and then continued with the masses leading up to Easter Sunday.
I wanted to attend as many masses and services as I could leading up to Good Friday and Easter Sunday. The significance of what Good Friday commemorates and what Easter Sunday means for us poured through my veins this year like it never has before.
Good Friday:
Once again, during the Good Friday service, we read through the Gospel reading of the passion of Jesus and his death on the cross.
I'm not sure how other denominations do this, but in the Catholic church, it's a big long reading, and the priest and deacon read different sections, as if they were in a play. There's a narrator, speaker, Jesus and there's a crowd section.
We, the congregation, are supposed to play the crowd. So there are a few parts that we say, most notably as the crowds of Jewish people shouting "Crucify him, crucify him!"
We did the same thing the week before on Palm Sunday, and then too, during the parts where we as a crowd are supposed to say, "No, we don't want to free Jesus, we want to free Barabas and we want you to crucify Jesus" [I'm paraphrasing] – I honestly couldn't say the words out loud.
It hurt my heart too much to say those words "Crucify him, crucify him" out loud.
I thought to myself, "I could never say that to Christ! How could they have all gone from praising Jesus to yelling for Him to be crucified in a matter of days??"
How fickle of them.
But then, the priest gave his homily and I was confronted with the truth of the whole matter.
I'm just like those people in the crowd. We all are, really.
Every time we turn our back on Jesus; every time we sin, we are essentially saying "Crucify him, crucify him!" We are pounding another nail into his hand…
We change our minds just as easily as those people did. We/I go from feeling connected to God in church, and then I leave, get cut off in traffic, and holler at the other driver.
We praise God for His goodness one minute, and then get a bad phone call or don't feel well and then we panic or jump right to complaining and doubting.
Good Friday didn't happen because of people long ago being fickle and not recognizing Jesus for who He was.
Good Friday happened because of all of us humans who sin because we're broken and we live in a broken world.
Easter Sunday:
But thank the Lord that's not the end of the story.
On Good Friday, Jesus endured the worst kind of horrific torture to save those of us who nailed him to the cross. To save us and give us a way to Heaven.
So, on Easter Sunday, the tomb was empty and Jesus rose from the dead.
Death no longer wins.
Death is no longer the end of the story.
Easter Sunday isn't just about candy and eggs. It's not even just about quality family time and good food.
Easter Sunday is about everlasting life. It's about freedom from death and freedom from hell.
He is Risen!!!!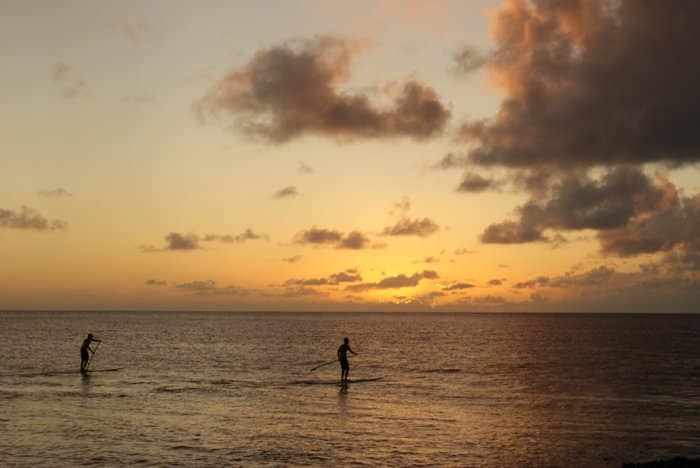 Now What?
Easter and the whole Lenten season are now over.
Well, I know that in the Catholic church, we're still celebrating the Easter Season for weeks.
But in most people's minds, Easter is over. We're thinking spring, sunshine, and flip flops.
The thing is, I don't want the significance of Lent and the incredible meaning of Easter to simply fall away now that Easter is over.
So, how do I not let it slip away?
For starters, I know Lent is over, but I haven't wanted to stop listening to the podcasts yet. I think I'll continue listening to those for awhile.
I know the intensity of Easter Sunday will fade as time passes and that's ok. It's hard to keep up that level of enthusiasm all the time. But I don't want to forget the truth of what Easter Sunday means.
Jesus was a REAL HUMAN. He was a man who walked on this dirt, on this earth, and he really was killed in the most gruesome way.
He did that for me.
For you.
For us.
For us lowly, sinful, broken people who sometimes do good and often do bad. We usually try our very best, but we still frequently fail.
We don't have to be perfect though; that's the beauty of it. We CAN'T be perfect. Jesus died for us, flaws and all. We are perfect through Him, and our way to Heaven is now clear.
He is Risen, so death no longer wins.
He conquered all.
– – –
If you want to listen to Fr. Mike speak, there is a free app I downloaded on my phone – search "Bulldog Catholic." It has 2+ years of his recorded homilies on it.
I also listen directly through iTunes on my computer, by searching "UMD Newman Catholic." The UMD Bulldog Catholic website has his homilies and more information too, found here.