**These posts often contain affiliate links. Please see our disclosure policy for details.**
February followed much like January did – cold weather, time spend indoors, with a lot of work, TV watching and book reading. And quality Remy time.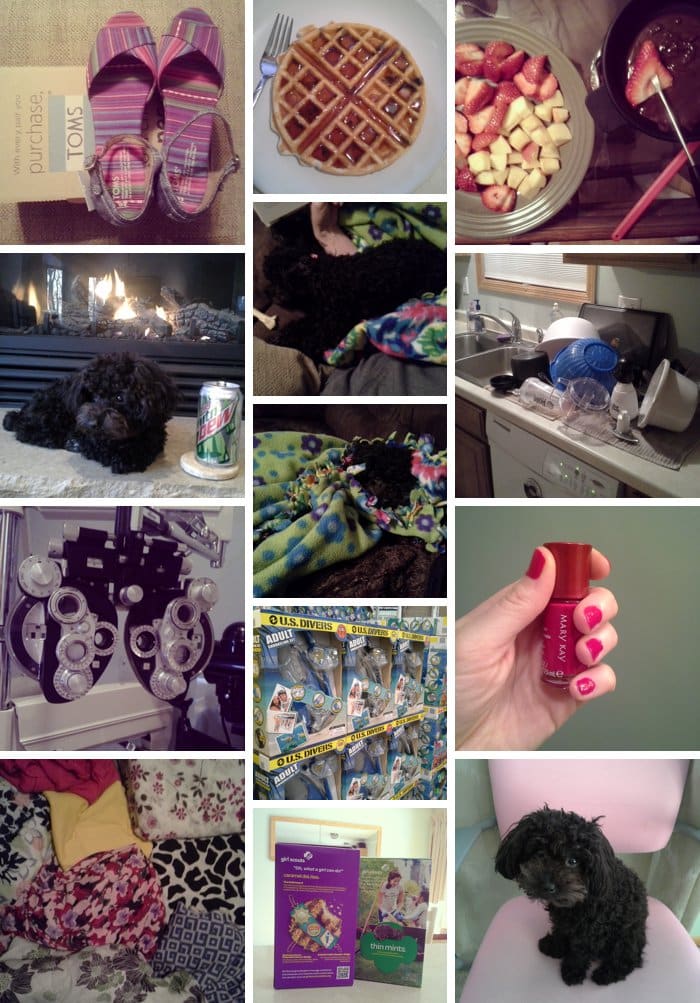 We feasted on waffles, chocolate dessert fondue and girl scout cookies, and I caught little glimpses of spring in floral fabrics for future scarf projects, snorkels on sale at Costco, and bright red fingernail polish.
Now that March is here, all of us Minnesotans anxiously, ANXIOUSLY wait for the weather to rise above freezing and the weather to hint at spring!