**These posts often contain affiliate links. Please see our disclosure policy for details.**
Renovations are expensive.
Home improvement projects can easily burn a hole in your wallet and double the budget you had planned to stick to.
There are ways to control costs and save money though, and one of those ways is by shopping at the Habitat for Humanity ReStore.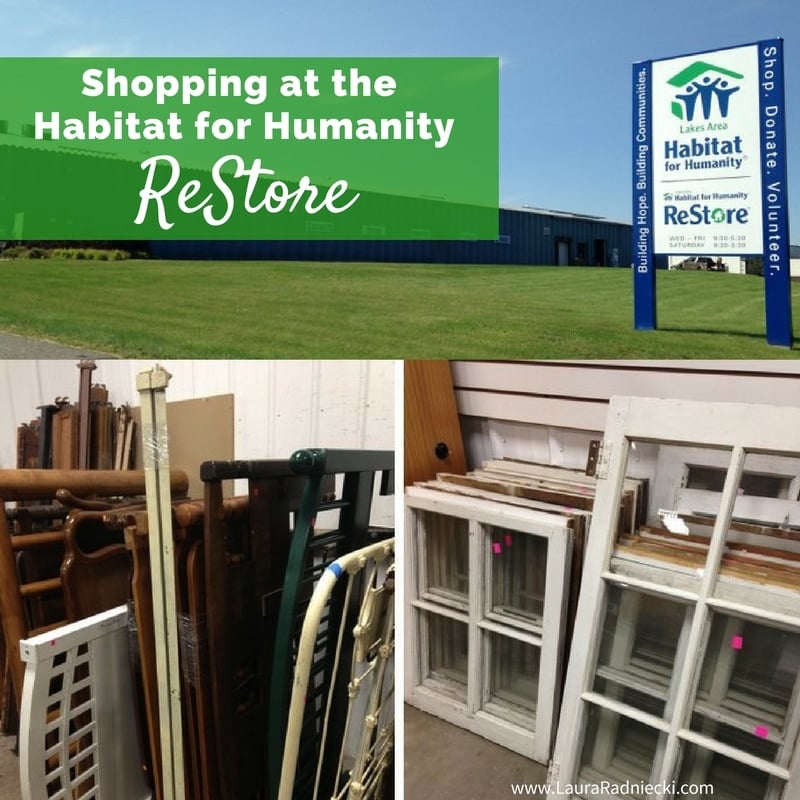 The ReStore is a store filled with building supplies and home furnishing, all of which have been donated by individuals and businesses.
The proceeds go to the Habitat for Humanity program and all of the amazing things they do in our communities.
We are lucky enough to have a huge ReStore in Brainerd. I loaded Raleigh up into the stroller last week and we spent the morning checking out everything available at our store.
There is a huge furniture section when you first walk in.

I have plans to make some coasters from these tile pieces, after being inspired by some gifts from my mother-in-law.
At 10 cents a piece, how can you go wrong?!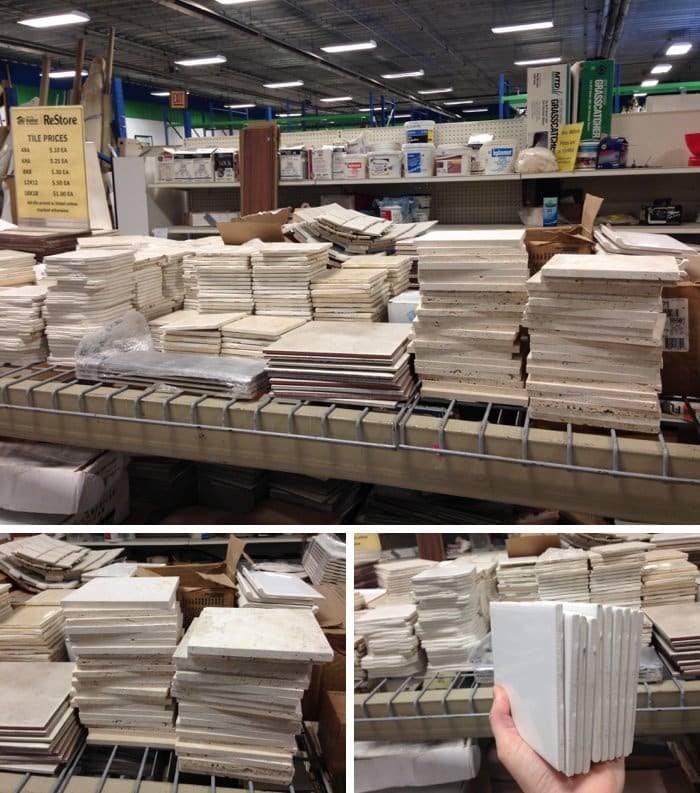 The selection of headboards could be put to good use in lots of different DIY projects, as could these window panes in the photo below.
A simple Pinterest search of "Window Pane Projects" yields a ton of awesome ideas!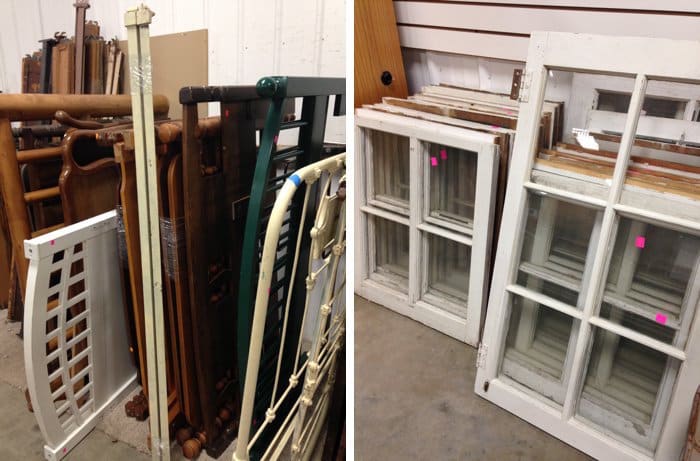 This section had lots of cabinet doors as well as dresser drawers.
Again, searches on Pinterest for Cabinet Door Projects and Dresser Drawer Projects have lots of fun ideas.
Seriously, it's dangerous for me to spent too much time browsing any of those Pinterest pages. Otherwise, I'll be heading back at the ReStore to buy ALL THE THINGS to make ALL THE PROJECTS!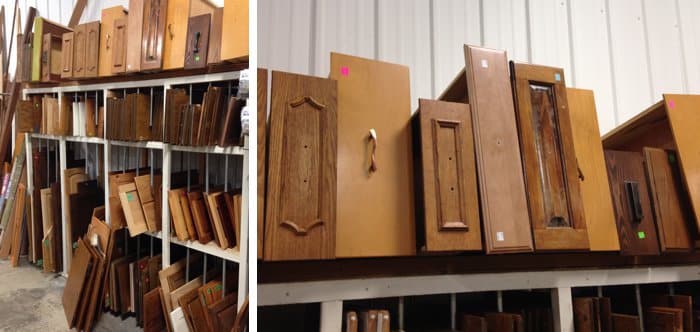 They have a lighting section and a range of different doors available for sale.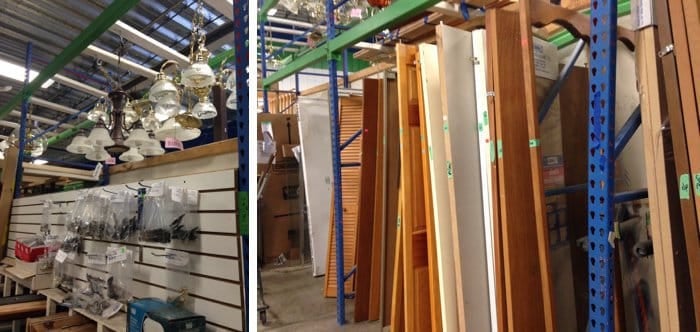 If you are either renovating your current bathroom or kitchen, or building a new one, there are many different options for sinks, vanities and cabinets.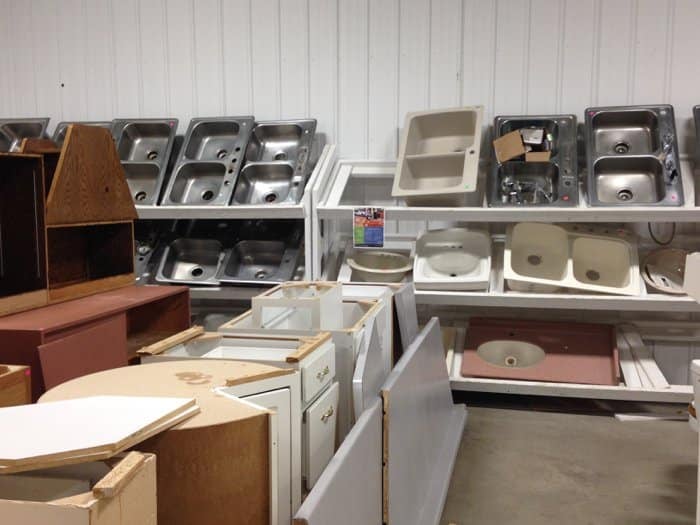 Not only have we bought several things from the ReStore over the years, but we've also donated items of ours there too.
Matt works as the CFO of Baratto Brothers Construction, Inc, and they were recognized as the contractor who donated the most to the ReStore last year.
I love the circle-of-life feel to the Habitat for Humanity ReStore; it's a way to give things you don't want or need anymore new life and it's a great place to get a good deal for your upcoming projects.
– – – – –
We have great ReStores all around the state of Minnesota, and there is a brand new one coming to the Twin Cities metro.
The Grand Opening Weekend for the new Habitat for Humanity ReStore coming to Minneapolis is September 15th-17th, 2016.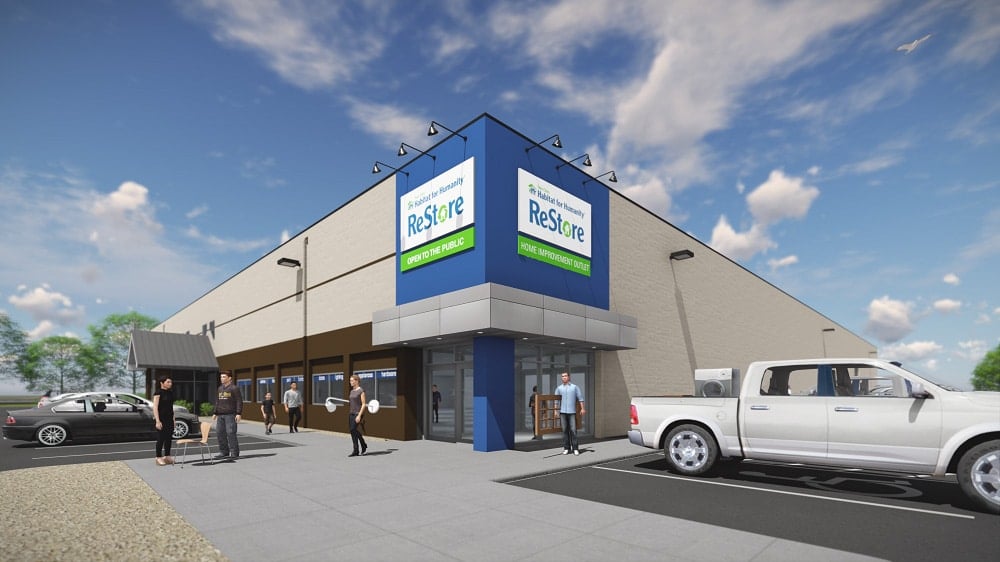 This is a rendering of what the new store will look like!
You can read more about the new ReStore and the Grand Opening Weekend here.
They have lots of fun things planned, including a Facebook Live Q&A with Amy Matthews from the HGTV and DIY TV channels!
More information can be found on their website as well as on Facebook and Twitter.
Here's a coupon to use after the grand opening weekend too, if you're looking for something and would like to score a deal on it! –>