**These posts often contain affiliate links. Please see our disclosure policy for details.**
The V.4 installment in the Gratitude Friday series.
THINGS I'M THANKFUL FOR THIS WEEK:


1. My cousin's high school graduation party.

Last weekend, my youngest cousin had her high school graduation party. It was so fun to gather with family and hear her plans for her future. It was also really nice to see the photos boards that she had created for her party, and see photos of my grandpa on there, who passed away last summer. It made my heart hurt, but felt good to see photos of him at the same time.
2. Fish Fry Dinners.
My family loves to fish. We also love to have family fish fry dinners when everyone is together. Because Erica and Tony are up visiting from Florida right now, we had a fish fry this week; our first in awhile. The weather was beautiful and we were able to take some family photos afterwards too with our newest member – my beautiful niece Leighton.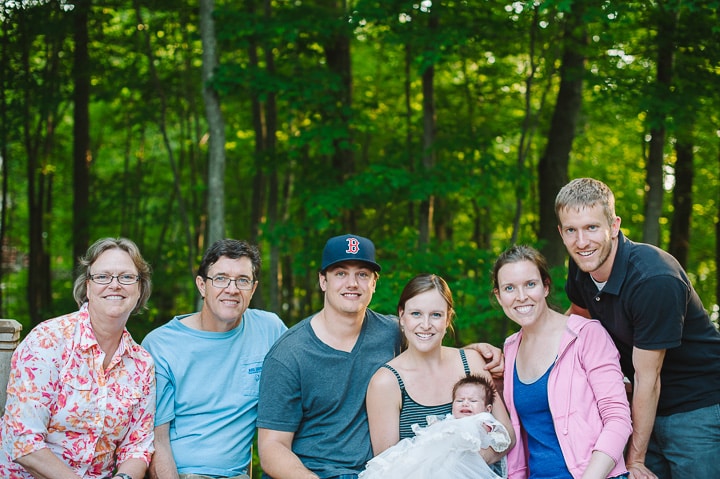 3. Cameras.
I'm thankful for technology and having access to cameras to capture photos that will be lifelong keepsakes. How blessed we are to have tools like this at our disposal!
4. Bonfires.
Another staple of the Hensel-Radniecki-Parrish families are frequent bonfires. There's something about sitting around a fire, staring into the coals that soothes the soul. A good s'more doesn't hurt either. And thanks to the Mosquito Squad spraying my parent's yard, we were able to enjoy a relatively bug-free time outdoors.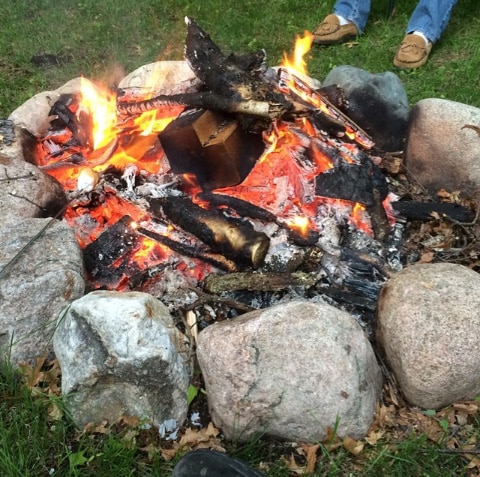 Photo from my sister's Instagram
5. Friends.
This week was a busy week! In addition to the grad party, fish fry and bonfire, Matt and I had friends over for dinner on Wednesday and I was able to meet up with my high school girlfriends for dinner last night. Summer memories!
– – –
Happy Friday! Go on an adventure this weekend.
xo, Laura