**These posts often contain affiliate links. Please see our disclosure policy for details.**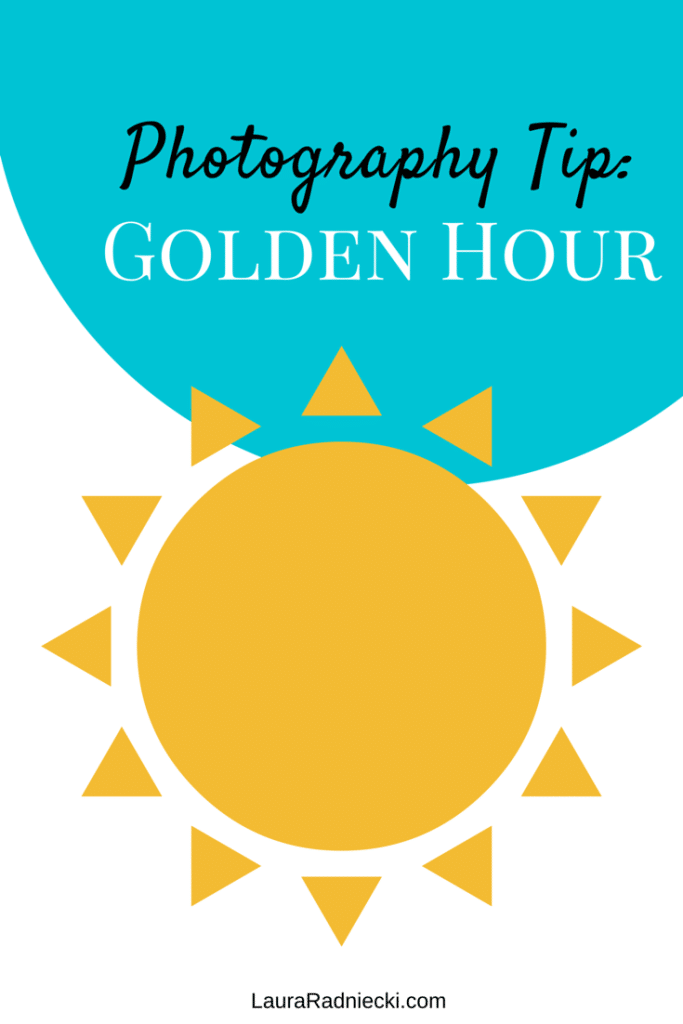 This week's photo tip is about Golden Hour.
Golden Hour is a photographer's best friend – it is the time of day with the best light for photographing anything. Golden Hour is typically considered the time 1-2 hours before sunset, but can also be the first hour or two after sunrise as well.
I know that I rarely, if ever, see the sun rise. So to me, golden hour is evening light. But if you're a morning person, the color and quality of the light really early in the day is just as pretty.
Golden hour produces pretty, soft and golden light because the sun is sitting lower in the sky, nearing the horizon. It's also coming in at a low angle, so it's easy to backlight your subject and get a nice, warm, glowing light behind them.
Here are a couple examples of photos I took recently of Matt in our backyard. The sun was low and the light was warm in color and feel.
Try shooting some photos during golden hour. Take advantage of the soft, pretty light we get during that time of day, and see what you can create!