**These posts often contain affiliate links. Please see our disclosure policy for details.**
When is the last time you went on Date Night?
If you're lucky, your answer is sometime within the last month. But like many busy people, they can hardly remember the last time they were able to get away for date night. Or even plan an at-home date night.
Busy life gets in the way of romance.
I first met Cassie, a marriage blogger at True Agape, because of Love Nourished. I love her passion for marriage and for providing valuable resources to help people build and sustain fulfilling marriages.
I am proud to say that today, Cassie and True Agape are releasing their first marriage building product to the world!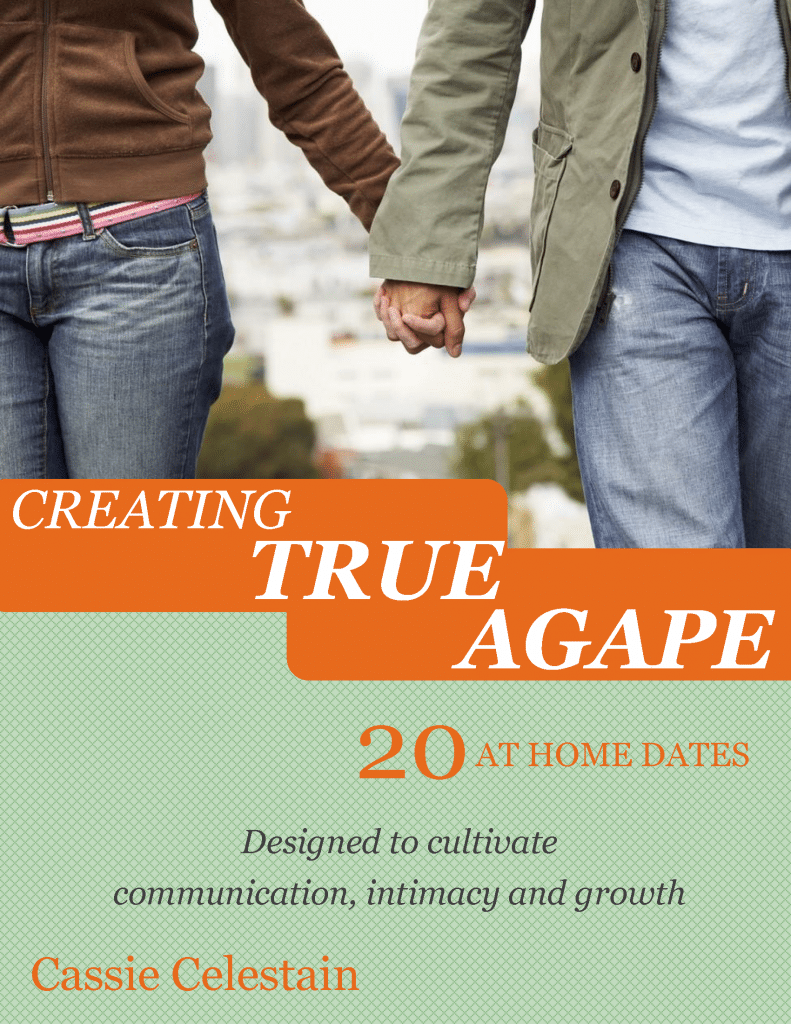 As a work-from-home entrepreneur, married to a man who has a full time job and a full time hobby, I know how easy to is to put date nights on the back burner. And we don't have any kids to throw into the mix! For all of you balancing work, family, hobbies and just trying to stay sane, it's no wonder date nights slide from top priority.
Cassie has created an incredible product that is perfect for people with busy lives and for people who want to do date night on the cheap.
Creating True Agape is a 72 page e-book, filled with 20 at Home Date Ideas, that don't require any money to do!
That's right – you don't have to leave your house, and you don't have to spend a dime on date night.
Can it get any better than that?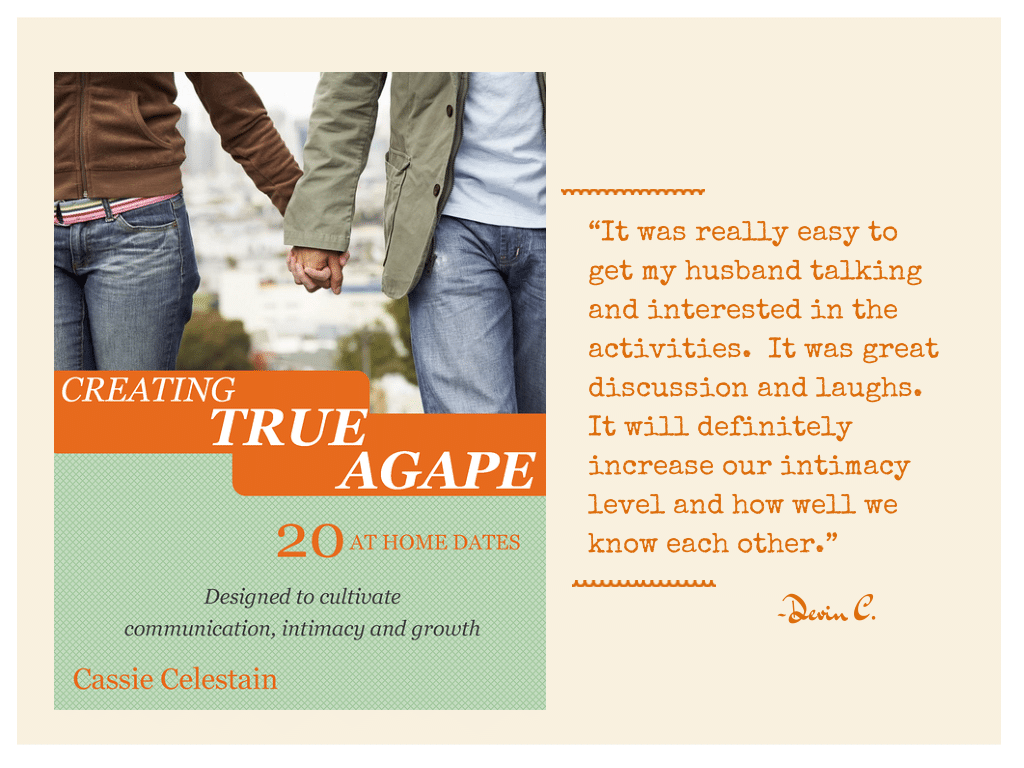 The Date Ideas range from creating plans for your dream house, to planning your dream vacation, and even an intimacy challenge.
The goal of Creating True Agape is to cultivate communication, intimacy and growth.
And it does this easily by guiding you through activities that encourage you to spend time together, talk about things you might not talk about often, and do it all from the comfort of your own house!
In the future, this E-version will be turned into a tangible book. But in the mean time, Cassie is offering an E-version on her website.
Creating True Agape will be available for a regular sale price of $19.95.
However, in honor of launch week, Cassie has specials going on.
Between April 30 – May 2, Creating True Agape will be only $9.95!
Between May 3 – May 9, it will be available for $14.95.
After that date it will return to the normal price of $19.95.
To buy Creating True Agape for yourself at the amazing HALF OFF Sale Price of $9.95, click here!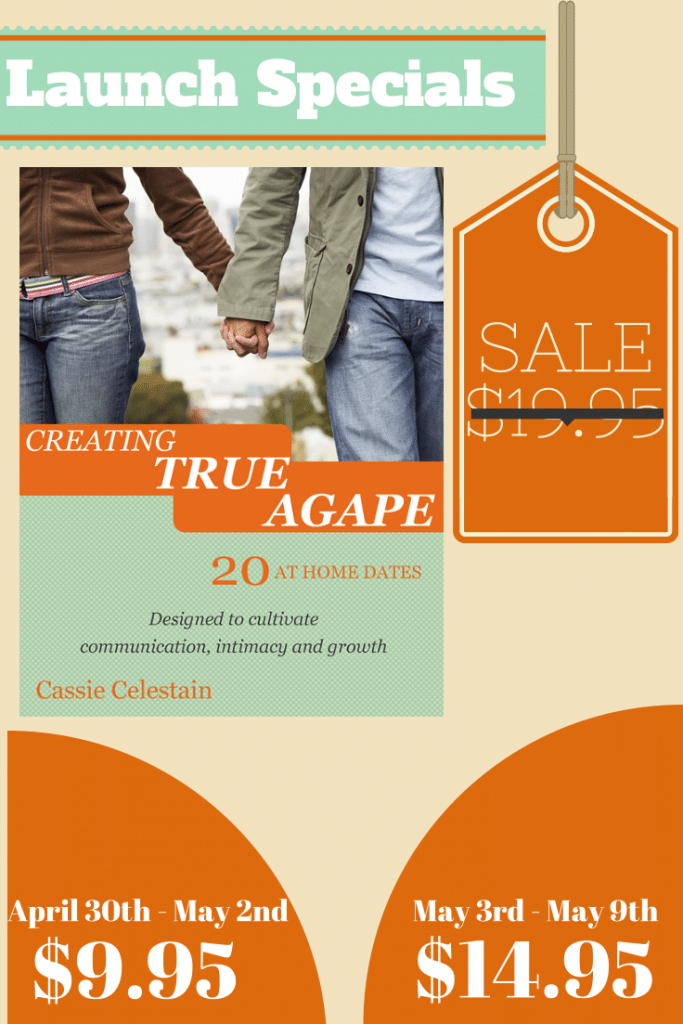 I am so excited about having 20 different date ideas that Matt and I can do right on our living room couch when we don't feel like leaving the house or spending any money. I'm obviously a fan of date night, and offer a great Date Night idea product of my own with Love Nourished.
But I love that every single one of Cassie's dates are able to be done at home, and the dates are structured so clearly that you just have to follow the directions for a super simple and amazing experience.
Cassie has graciously given me a copy of Creating True Agape to give away here!
You can win your own copy by entering below! The giveaway will run thought Sunday night, May 4th, 2014. The winner will be announced on Monday!