**These posts often contain affiliate links. Please see our disclosure policy for details.**
Every March, one of the key events on our calendar is the Vacationland Figure Skating Show in Brainerd, MN. Matt's sister Ashley has been a figure skater for years, so we've always attended the show to watch her skate. It's been amazing watching her get better and better every year, and this year, she truly blew me away with her skill level.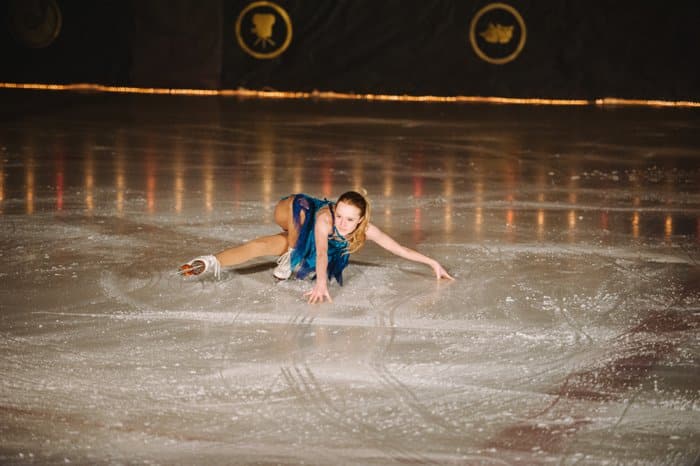 This year was extra special, though. This year, Matt skated with Ash in the "Father-Daughter" number! Priceless…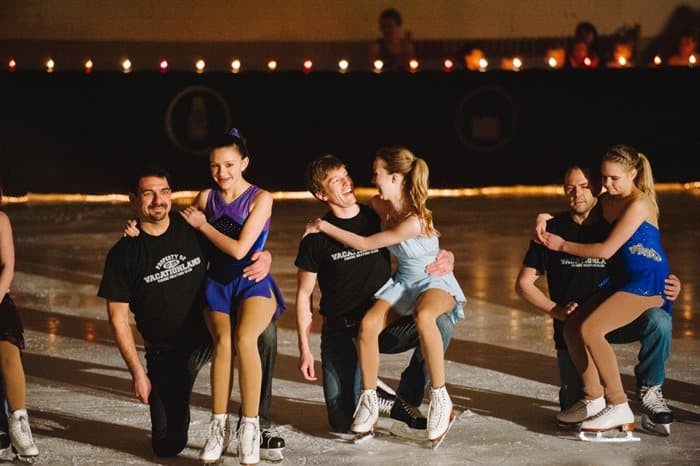 A glimpse into the 2014 Vacationland Figure Skating Show – Hollywood!
The photos below are hilarious. Ash was making faces at her other brother Tyler…
Time for Ash and Matt to shine!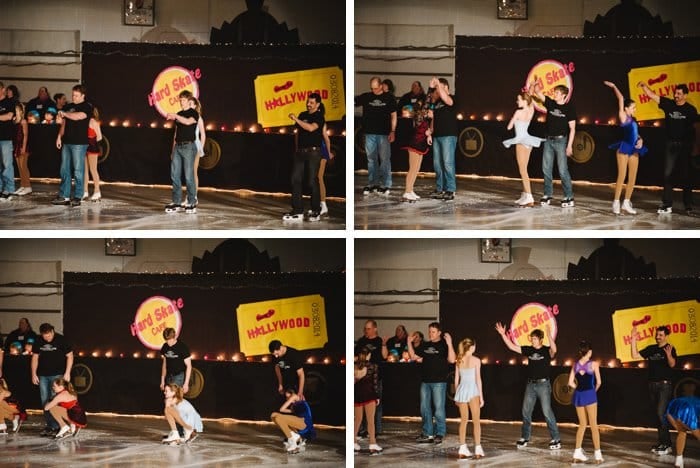 The photo below depicts Matt's usual "concentration" face.
The guest skater this year was 12 years old!!! She's a 7th grader from the Cities.
She was absolutely phenomenal! I'm no skating critic but honestly, I thought she was olympic material, or might be one day!
I'm thankful Matt and Ash got this fun opportunity to skate together. I think they'll remember it for a long time!