**These posts often contain affiliate links. Please see our disclosure policy for details.**
At this time, ten years ago, I was on the verge of adulthood.
I was 18 years old, a senior in high school, and less than 2 months away from graduation. A few months and a summer away from college.
As of this coming May, I will have graduated high school TEN YEARS AGO.
A decade ago.
How in the world did time fly by that fast?!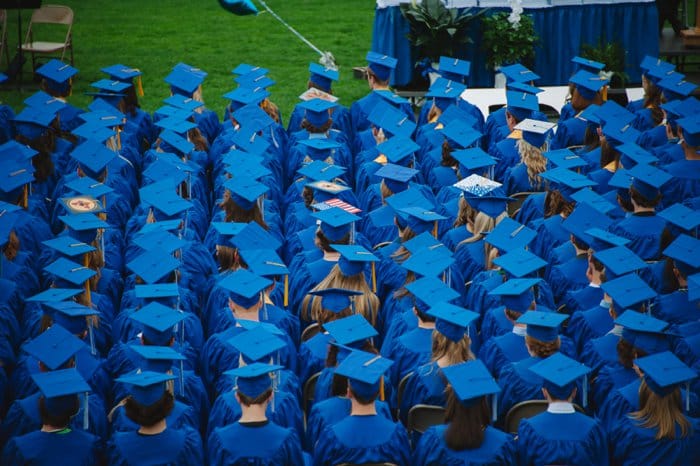 With our ten year graduation anniversary approaching, the Brainerd High School class of 2004 has begun to plan our ten year class reunion. We've just started the planning process and have narrowed down the options to a few local venues and a couple summer dates. We are currently surveying our classmates and hope to narrow down a venue and date sometime in the next few weeks.
The world has changed a lot in the last 10 years with technology and social media. It's easier than ever to keep up with classmates and friends when you spread out after high school. I wasn't sure how that would impact our reunion plans.
I know my mom and her classmates have always enjoyed their Brainerd High School reunions and look forward to them. But, I've heard many times in the last year or two from my peers that there isn't a point to reunions anymore when you can look up whoever you are curious about on Facebook.
I'm very happy to see the reunion planning committee come together and make plans, regardless of how accessible Facebook has made everyone. I think there is a definite place for high school reunions, and I hope that no amount of social media will ever change that.
I'm excited to see people I haven't seen face to face in a decade. I'm looking forward to hearing people's stories, even if I've read status updates about those same things on their Facebook pages. In our tech-savvy world, face to face interaction becomes rarer and more crucial all the time.
BHS Class of 2004, if you aren't part of the Reunion Group on Facebook, join us! I think about half our class are members of the group already, but we'd love to see as many as possible join up. More details about the reunion will be available soon.