**These posts often contain affiliate links. Please see our disclosure policy for details.**
Apparently, I haven't paid much attention to the news lately because until last night, I hadn't heard about the snow storm heading our way tomorrow, and I didn't know about the Blood Moon that was going to happen last night.
I came home from Book Club last night and Matt said, "My alarm is set for 12:30am, and we're going to get up and go look at the Blood Moon."
Ok!
So, at 12:30am, the alarm went off and we both groaned…
Then we got up and went to look at the moon. It was a simple crescent moon, just like any other day.
Matt looked up the blog of Astro Bob in Duluth and read the full eclipse would happen more around the 2am timeframe.
He reset the alarm, we went back to sleep and then at 1:50am, we woke up again.
It was maybe 10 degrees outside, so we didn't want to leave the house. Thankfully, we had an ok vantage point out our patio door.
If it had been warmer outside, I would have done this properly. I would have used my tripod and used a slower shutter speed and a lower ISO, for less grain. That would have shown more detail in the moon's surface, and no motion blur.
But it was either shoot inside or go back to sleep, so I made do inside.
It was really neat watching the progression!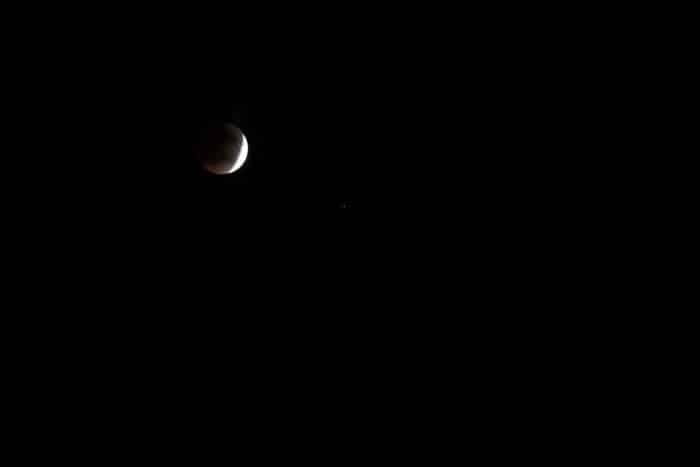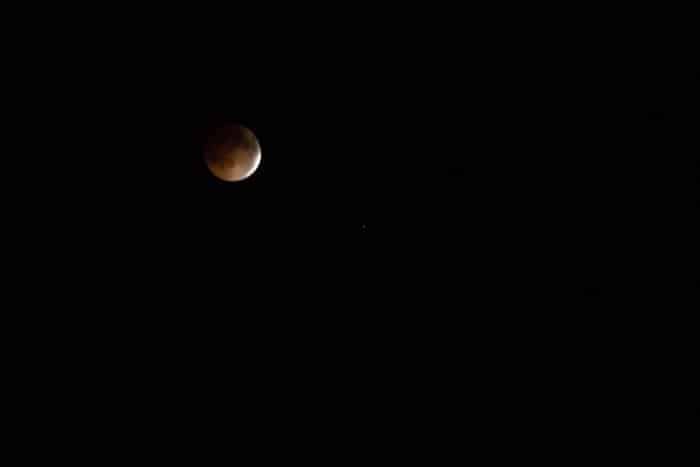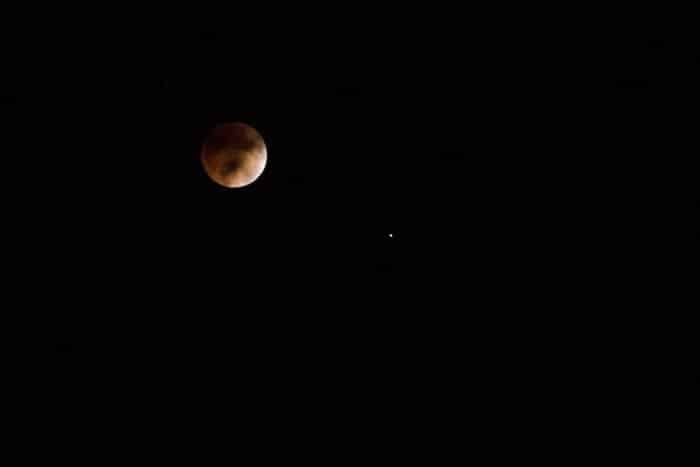 Maybe the next time the Blood Moon comes, it'll be warm out and we can fine a wide open space for me to set up my tripod and get some even better images.
It was neat to see last night though, and I am proud of us for actually getting out of bed that early instead of just rolling over and saying "Let's just go back to sleep." Thanks for the push, Matt!
Did you get up to see the eclipse and the Blood Moon?