**These posts often contain affiliate links. Please see our disclosure policy for details.**
How many of you own a DSLR camera?
And how many of you DSLR camera owners use it mostly in Auto mode?
Don't feel bad if your hand is raised – you are like many of the other DSLR owners out there. But it doesn't have to be that way! That camera in your hands is an incredibly powerful tool that you undoubtedly paid good money for. If you are shooting on Auto mode, you are only accessing maybe 40 percent or less of your camera's capability. I want you to learn more!
For the last three years, I have held beginner DSLR camera workshops a few times a year. Since the first class, over 20 people have learned to love their cameras even more than they already did, and learned the ins and outs of the powerful tool they own.
Our next beginner DSLR camera class is scheduled for Sunday, March 30th 2014 in Brainerd, Minnesota. We've got a great group of enthusiastic people, and I can't wait to dive into photography with them!
In honor of the upcoming class, the Love Your Camera website got a much needed facelift last week.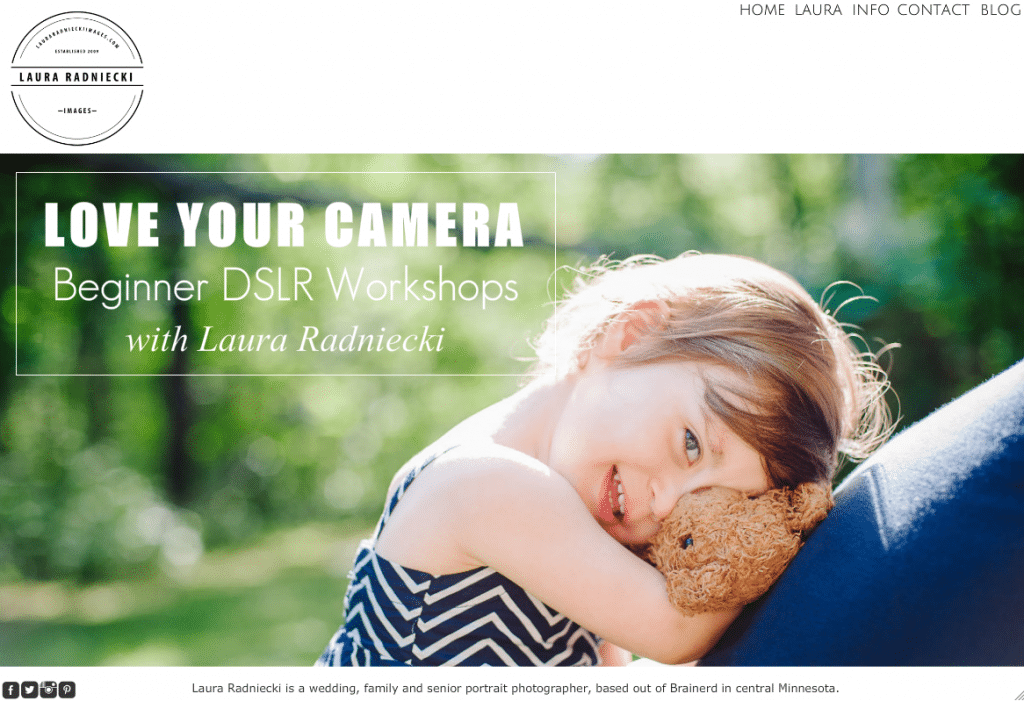 The website now serves as a hub for information about the class, about me, and some feedback from past attendees. Plus, it's much prettier to look at!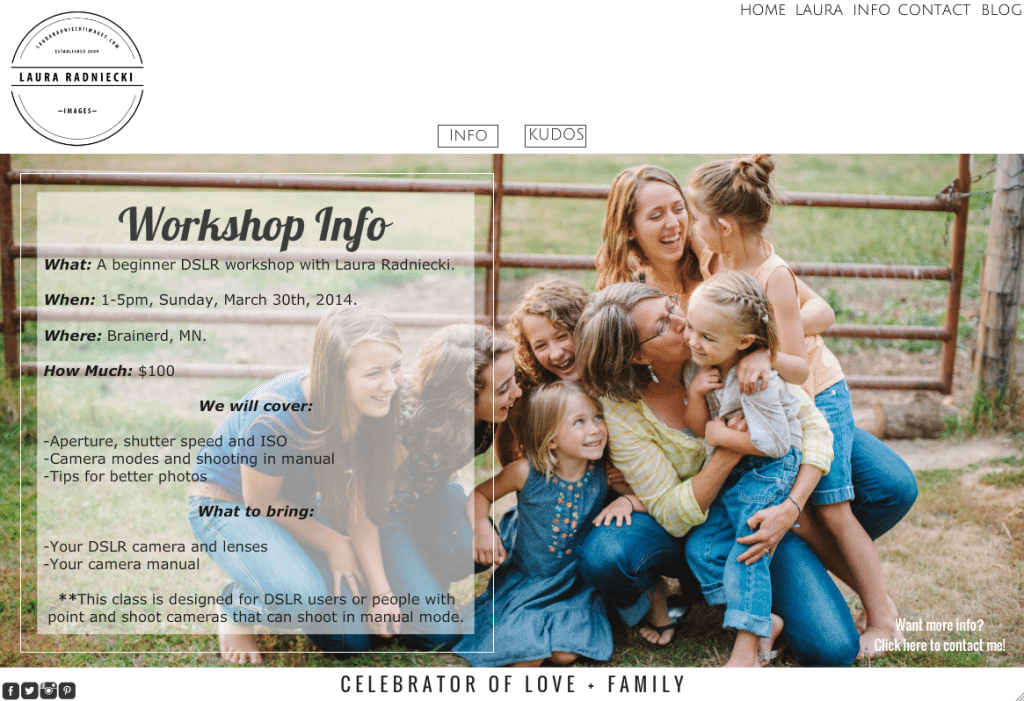 If you are interested in attending a future Love Your Camera – Beginner DSLR Camera Workshop, either contact me via the website here or email me at [email protected]. I will add you to the email list for the workshop, and when we start planning the next one, you'll be notified.
If you would prefer to learn about your camera in a more private environment, or you have specific things you'd like to cover instead of going through my beginner class, I offer One on One mentoring as well. Contact me for more information about those opportunities!
Hang in there – spring is coming and soon we'll have fresh, new buds and signs of spring to photograph!