**These posts often contain affiliate links. Please see our disclosure policy for details.**
My word for 2014 is Intentional, so I'm really making an effort this year to be intentional in both my work life and my personal life.
It's easy for me to have the tendency to work hard all day, and then work some more at night.
I have to very pointedly tell myself that the work will be there in the morning and I'm no good to anyone unless I take time for myself.
Looking back on the past month through the lens of Instagram is a great way for me to see what fun adventures we made happen.
– – –
It doesn't always happen, but I realized that if I simply take 5 minutes to wash the night's dishes once we're done eating, they don't stockpile and create a huge task later.
I often get these weird bursts of energy at about 9pm, just as Matt's getting ready for bed.
I made a fantastic Felt Ball Garland early this month.

We have an acrobatic squirrel who continues to try to steal from our feeders.
I'm a little bit Type A.
Remy loves treats from the bank!

The sun came out and started to melt the snow!
Matt and I enjoyed some delicious chocolate fondue at home, while having a movie night.

We cut a few trees down in our yard. My parents were very gracious in offering their help!
The sun stayed out and we slept in a few times.

I made a huge batch of homemade protein bars which are a staple of our breakfasts during the week.
Remy not only loves to steal socks, but she's added gloves to her arsenal.
Things started to grow!
We had movie night and I began to start my days with meditation, journaling and devotional reading.

Then, in typical April style, it snowed again. Remy was happy.
I read the 3rd book in the Divergent series. April book list recap coming soon.
We took a family walk on a BEAUTIFUL sunny day.

I reread the 7 Habits of Highly Effective Teens again. I first read it in 1998 when I was 13 years old.
We had Easter dinner at our house, with my parents and grandma.
We followed dinner with some time sitting outside in the 70 degree sunshine, and I did a little gardening in preparation of spring.

Later on Easter Sunday, my parents and I went on a bike ride with Remy in the basket. Things went well until the way back when Remy got motion sick and well… my parents biked fast back to the car and came to pick us up on the side of the road.
Healthy meals, and an Easter treat.

It snowed, again.
I snuggled my pup every day during breakfast and lunch, and often in between.

Decisions, decisions… I am never as indecisive as I am in the candy aisle.
Mary Aalgaard came by to interview me for an upcoming Her Voice issue. The feature will cover my photography business as well as Love Nourished. Remy was unsure at first, but she warmed up to Mary fast!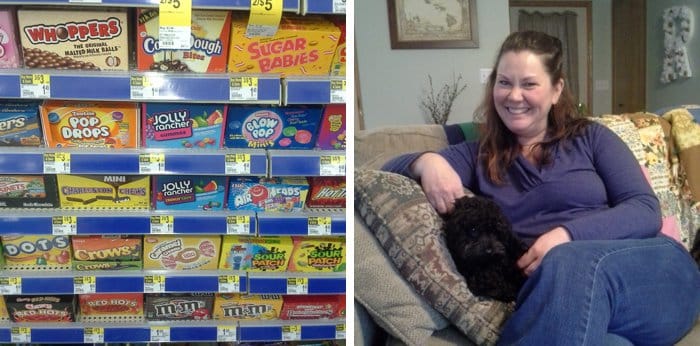 I read another fun book, and laughed my way through it.
I also spent some time with my sewing machine, making some summer headwraps. I only had to take the sewing machine apart once due to a jammed needle/fabric.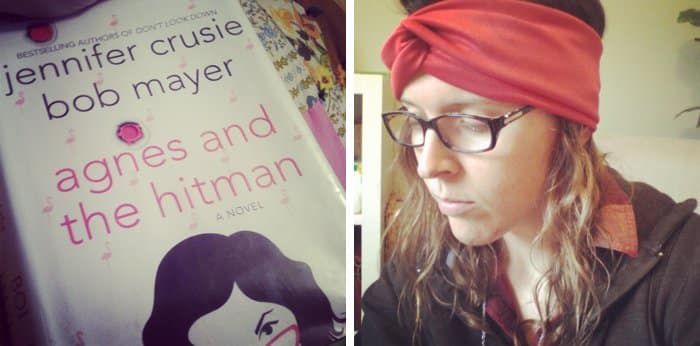 I'm thankful for tools like my smartphone and Instagram for offering me reminders of the fun we made happen.
That's the truth too – we need to MAKE it happen. We need to be intentional about pressing pause, getting out and going on adventures. If we [I] am not intentional about it, these fun things don't and won't happen!