I am Laura Radniecki – an inspirational blogger, photographer and entrepreneur from central Minnesota.

I am happily married to my high school sweetheart, Matt. We have been together since we were sophomores in high school which means we've been dating since the ripe old age of 15.
In April of 2013, Matt and I brought home a little girl toy poodle puppy that we had the hardest time naming. We called her "Little One" for days until we discovered just how feisty her spirit was. Then, we named her Remy. Our life has been one joyful ride of wrestling, "fights", walks outside and snuggles ever since.
P.S. Poodles are ugly only when they have certain types of hair cuts. If a poodle has a "puppy cut", they are the most darling, shaggy pups ever!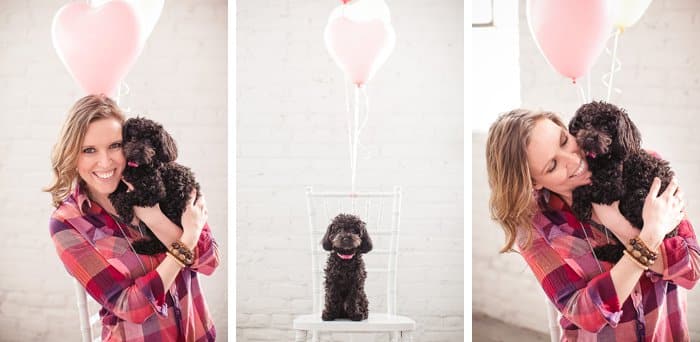 In my free time, I love to read [preferably at the beach or on the lake], and craft. I learned how to sew last year, and it's safe to say I'm obsessed. I've always loved to create things, and that yearning hasn't left me yet.
Some of my favorite things in life are:
Summer
Flip Flops
TOMS Shoes
Long walks outside when it's warm
Hawaii
Fruit and the daily Pop I drink during lunchtime
Dairy Queen M&M Blizzards
Summer dresses
Do you see the common theme of summer, warm weather, and things that go along with it? Yeah… I'm still mystified that I live in the frozen tundra, also known as Minnesota. I love Minnesota from April to October. But the rest of the year? I'm a hermit, longingly staring at my calendar, wishing for spring.
Because of this, I sincerely have dreams and plans to be a Snow Bird as soon as possible. This would let me enjoy Minnesota from April to October, and escape to someplace warm for the rest of the year.
My other life goal is to travel the country in an RV. Not just for a week or two at a time either – for months at a time.
This goes hand in hand with my Snow Bird dreams – summers in Minnesota, and winters in an RV with Matt and Remy, exploring the warmer parts of the country. When we've exhausted our vagabond dreams, we'll spend our winters in Hawaii.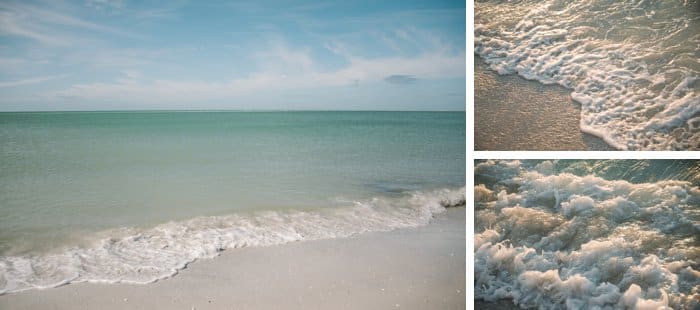 My photography style is Celebratory Story-telling, and I like to say I am a Celebrator of Love + Family. I am a family, wedding and commercial photographer based out of central Minnesota, and I thank God daily that I get to do this for a living.
I have a bachelors degree in Nursing, but before I could work a day as an RN, life took me down a very different path. Thanks to my husband being in the Marine Corps and me getting the opportunity to live with him on Oahu for 9 blessed months in 2009, I discovered photography and began my photography business, Laura Radniecki Images. Now, as my 7th year of business starts, there are still days when I stop and stare at this self-employed, entrepreneurial life I've created.
I am continuously grateful.

Business is now in my blood, and I like nothing more than a good idea, a wild brainstorming session, some intentional dreaming and goal setting, and making things happen.
I'm fascinated by business and marketing, and love watching people turn thoughts and ideas into reality.

Because I am so interested in business, find so much joy in working hard to accomplish a goal, and I work from my home office, I have to be very careful about separating business from my personal life. I'll be honest and say there's a lot of crossover and it's something that I work on daily.
Also, I'm admittedly someone who is naturally always looking toward the next thing. The next event, the next milestone, the next step. If I'm not careful, this makes an already quick-passing life go by even faster. It's always been a struggle for me to release some of my focus on the future and place more of my attention on the present.
And then, in the summer of 2013, my beloved Grandpa died and I was smacked in the face with the reality of how fast life can change and how quickly our loved ones can be taken from us. Since then, it seems like each week is filled with some type of tragic and life-altering news about someone I know. Cancer, car accidents, terminal illness, the loss of a child.
That's where my desire to live my life on purpose comes from. My desire is to live a life that is full of intentional celebration.
I want to happily celebrate big things and little things – both everyday life and big, major milestones. I want to do so wholeheartedly and with intention. I want to consciously squeeze every ounce of enjoyment, learning, appreciation and love out of each moment and each day that I possibly can. I want to do this every single day, because then, I will be truly living and cherishing this blessed life I've been given.
Welcome to my journey toward living life on purpose.
My journey toward discovering meaning and gratitude in my life.
I am happy you are here!
xo,
Laura

If you are interested in sponsorships, advertising or any other affiliate opportunities, feel free to contact me.