**These posts often contain affiliate links. Please see our disclosure policy for details.**
I set a goal to read 50 books in 2012. Recaps below:
In June, I read 4 more books.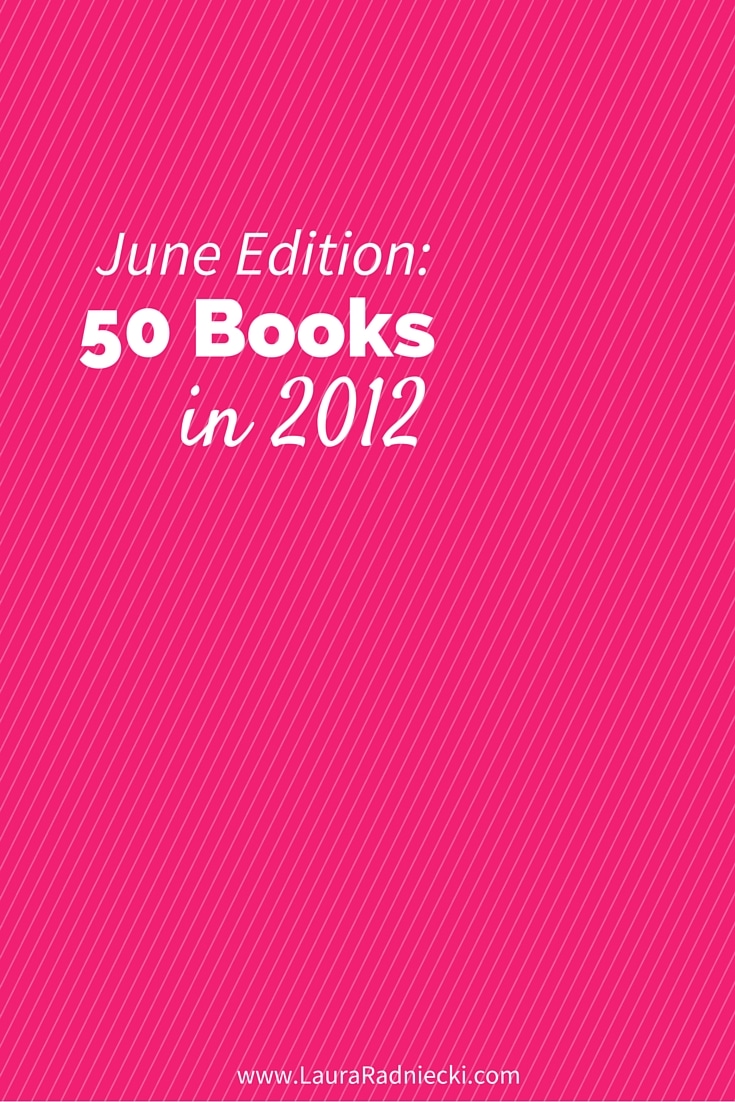 I read:
The Art of Racing In The Rain by Garth Stein
This book is another dog-lover story. This time though, it's written from the dog's perspective. It's hilarious, heart-warming, tear-jerking and just plain awesome.
One for the Money by Janet Evanovich
This is the first book in the Stephanie Plum series. I was told about this series [it started in the mid 90's] by my mother in law, because I was telling her about the Savannah Reid series I love and am all caught up on.
Just like I was told, this book was funny, charming and slightly addicting. I love Stephanie already.
Two for the Dough by Janet Evanovich
Book #2 in the Stephanie Plum series. More laughs, more fun!
Magic Hour by Kristin Hannah
Ohhhh, this book. I had read some of Kristin Hannah's more recent work in earlier months, so when I was at the library recently, I checked out what they had of her work there. I picked this one up, and it's one of her earlier books – mid 2000's I think?
I could not put this book down. I read while I ate, read while I was supposed to be sleeping. I found this book fascinating and it stuck with me long after finishing it. I've since recommended it to a bunch of people, and hope people find it as interesting as I did!
Kristin Hannah is one of my all time favorite authors!
—
Thanks for tuning in. What are you reading these days?