**These posts often contain affiliate links. Please see our disclosure policy for details.**
Last week, I finished reading a book called 5 Habits of a Woman Who Doesn't Quit by Nicki Koziarz.
I received the book as part of the B&H Blogger program, and I chose this particular book because the title intrigued me.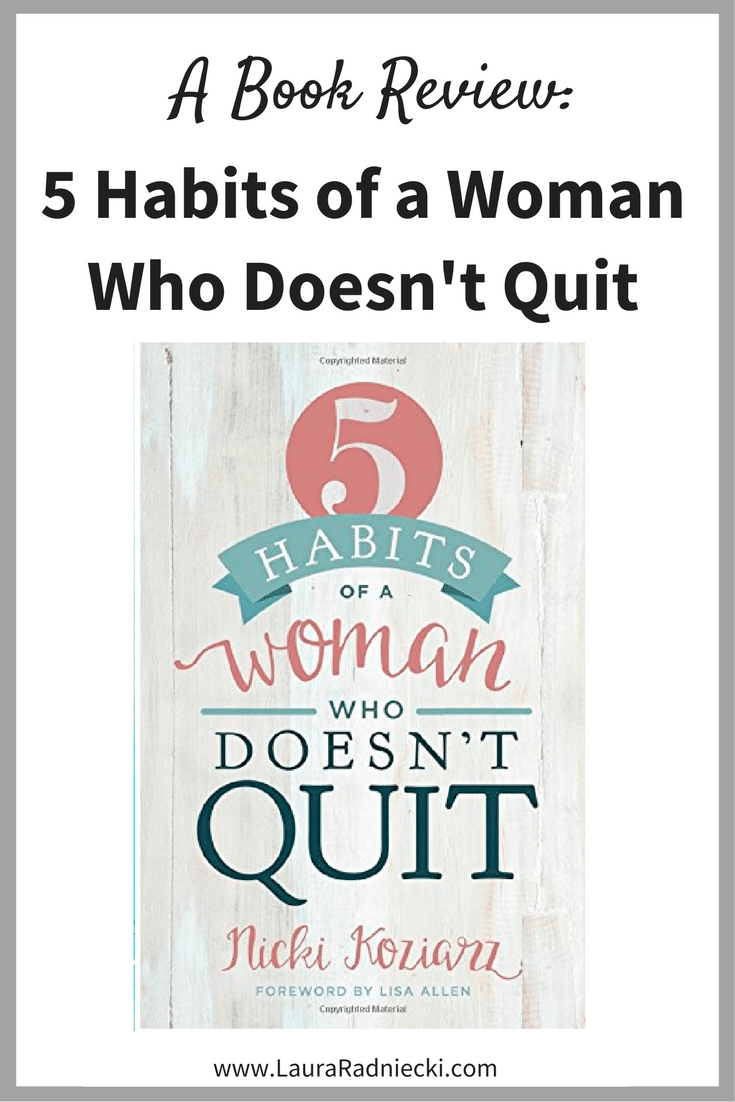 A Quitter
I never really gave it too much thought before but I realize now that I am a lifelong quitter.
I quit many sports and activities when I was growing up, for a variety of reasons. As an adult, I have quit projects when they became hard; as soon as I met resistance.
I identified with Nicki and her "Quitzilla" tendencies so much.
This book was powerful to me and I enjoyed reading it very much. Nicki's writing style and humor made the book a fast and fun read for me, and I loved how she used the book of Ruth to illustrate the points she was making. I also loved reading bits of her real life woven throughout the book.
The Habits
The parts that spoke to me the most were habits #2 and #4; especially #2 in particular.
Habit #2: She follows through with her commitments despite how she feels.
I am in a phase of my life where I'm caring for Raleigh at home all day, on top of working on professional goals and other projects at night. To say I'm tired is an understatement.
There are so many things I need and want to do but I often don't because "I'm too tired." Because "I don't feel like it."
The idea of following through even when I don't feel like it spoke to me deeply. It is actually the driving force behind my family renewing our membership to the YMCA and me beginning to go to the gym to start the process of getting back in shape after my C-section.
Thank you for the push, Nicki!
I'm glad Nicki didn't quit in the process of writing this book. We are all benefitting from her decision to follow through, even when she didn't feel like it!
You can find 5 Habits of a Woman Who Doesn't Quit at B&H or on Amazon.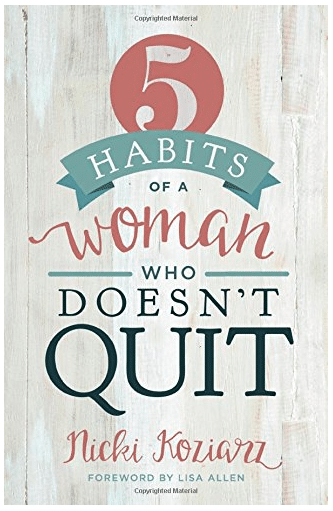 I was given this book for free as part of the B&H Blogger program in return for an honest review. All opinions are my own.