**These posts often contain affiliate links. Please see our disclosure policy for details.**
As of today, we have reached the 20 week mark in this pregnancy!
On one hand, it's like "Wow! We're halfway there; every day that passes now is downhill!"
But on the other hand, it's like "What?! Only half way??"
I think this second half will pass quicker than the first though. The holidays will make things speed up, along with all the preparations that we have to make and get ready.
20 Week Ultrasound
On Monday, we had our 20 week anatomy scan ultrasound and appointment with our OB.
I felt a decent amount of anxiety and worry leading up to the ultrasound. The whole point of this big scan is to look at baby's growth and take measurements, and see if there are any markers of possible issues.
The many unknowns and potential "What ifs?" were swirling around in my head leading up to the scan, as they do most everyone.
As I settled into the chair though, most of the worry dissipated. I had prayed a lot for the health of our baby, and for God to be with us during the scan. A sense of calm and anticipation wrapped around us in the ultrasound room.
We were immediately greeted by a big view of our baby's head!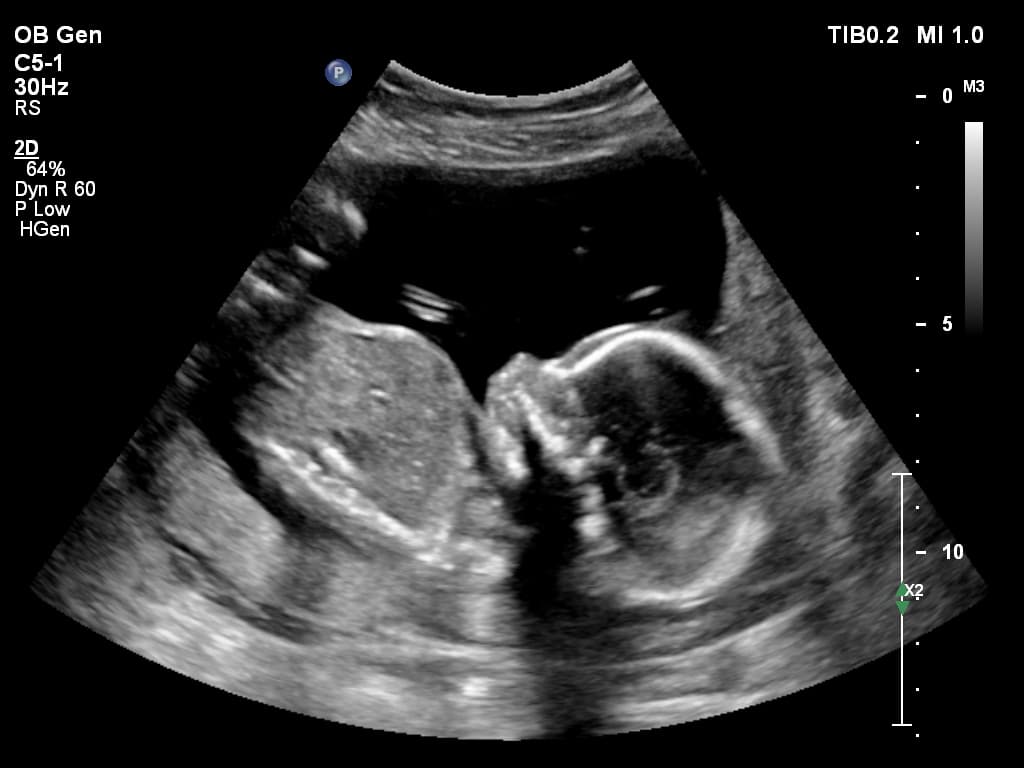 It's crazy because yes, my belly is getting bigger. Yes, I've started feeling the taps and movements of our baby. But I can't SEE inside there, so it's hard to visualize that there's an actual baby in there.
But boom – right in front of our eyes, there was our baby on the screen!
We decided even before we got pregnant that we wanted to find out what we were having. To each their own, but Matt and I both knew we wanted to know as soon as we could and we were eagerly waiting to find out.
We told the ultrasound tech that we wanted to know as soon as she was certain, so not long after, she paused during the scan and typed something on the screen…
Here's the gender reveal announcement we posted today, from our family gender reveal party last night:
.
..
…
….
…..
WE ARE HAVING A BABY BOY!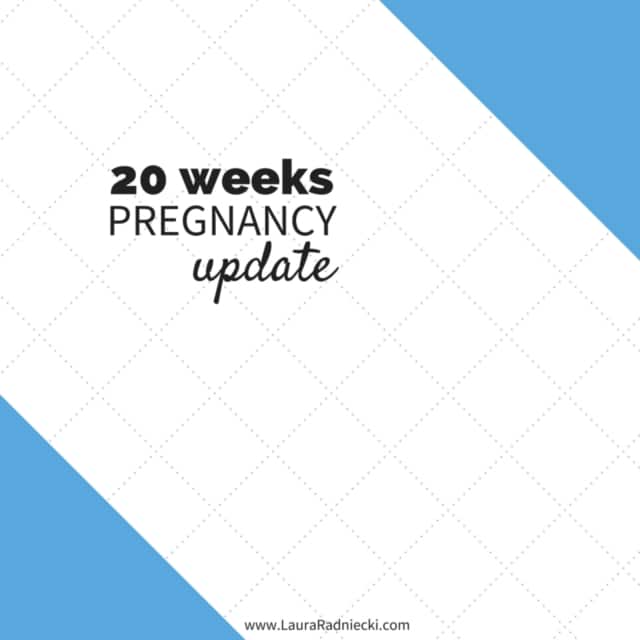 The Baby Registry
Now that we know what we're having and I'm 20 weeks pregnant, we are starting to make plans for our baby registry.
We have plans to visit Target and put the scan gun to good use in the upcoming few weeks.
Thanks to my sister and her help a month ago, I have a big list of must-haves. I also got a few links to good articles from a friend who's expecting her first baby 2 weeks to the day ahead of me.
For you mamas out there: is there anything that you either LOVED that I should make sure we register for, or that you didn't know you'd need and had to buy later?
I'd love any tips or info you have to help make our registry the most complete it can be, but also not include stuff that's not really necessary or useful. I'm trying to be as minimalistic about parenthood as I can be, but I know babies need stuff.
The Search for Maternity Pants
I'm quickly nearing the stage where my two pairs of regular-but-normally-too-big jeans are getting too snug.
I have been trying a Bella Band this last week and I'm not quite sure what I think about it. I feel like I'm having to tug it a lot to make sure it stays in place or readjust it after sitting and standing. I do like that I can still wear my pre-pregnancy jeans when I use it though, at least for now. I've entered the fully-unzipped stage though; I passed the unbuttoned-only phase.
I have visited Kohls and Target and haven't found any maternity jeans that fit right. I'm SUPER picky about how my jeans fit, so it's hard to find perfect pairs. I'm also not sure I like the above-belly band because I don't really like the tight feeling on my stomach. But the below-belly pants sometimes don't fit right either.
I know I'm not the only one that has struggled to find maternity pants that fit right, were comfortable, and made them feel good… Any suggestions of places that I should look? My mom and I are going to try to check out an Old Navy this weekend, so I'll hopefully have some options to try on there.
The Name Game
Now that we know we're having a boy, Matt and I are turning our focus to a more serious consideration of names. We had started general lists of boy and girl names before we knew what we were having, and while we had pretty much decided on a girl name, we hadn't agreed at all on a boy name.
Plus, our tastes seem to change weekly, so our favorite one week is different the next.
It's hard when you like a name, but know someone who's named that, or know someone who's used the name for their child already…
It took us 3 days of having Remy to finally name her. Here's hoping we'll be able to name our son easier than that!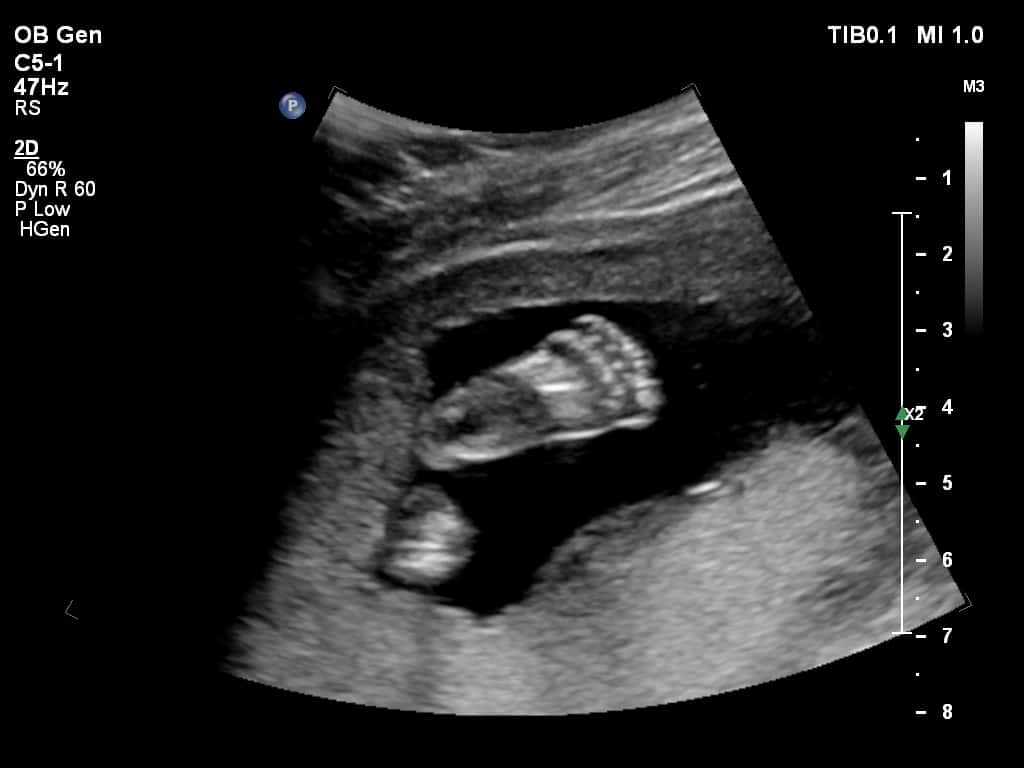 Ahh!! Our SON! It's still clearly sinking in that we are having a BOY!
– – – – –
My next OB appointment isn't for another 6-7 weeks or so.
That appointment will be the glucose test, which I've heard nothing but terrible things about. But I'm hoping that since I had a colonoscopy and had to do the terrible prep for that this winter, this will be a piece of cake for me. I'm praying so. 🙂
After that, we'll be considering birthing classes, having baby showers, and counting the weeks until labor and delivery!
Cue the impending freak out!
For now, I'm letting the fact I'm going to be a boy mom sink in, and getting a kick out of the little taps from Baby Radniecki, letting me know he's ok in there!